2019 MPI WEC to Offer Meeting Professionals Insights on Creating Incredible Shared Experiences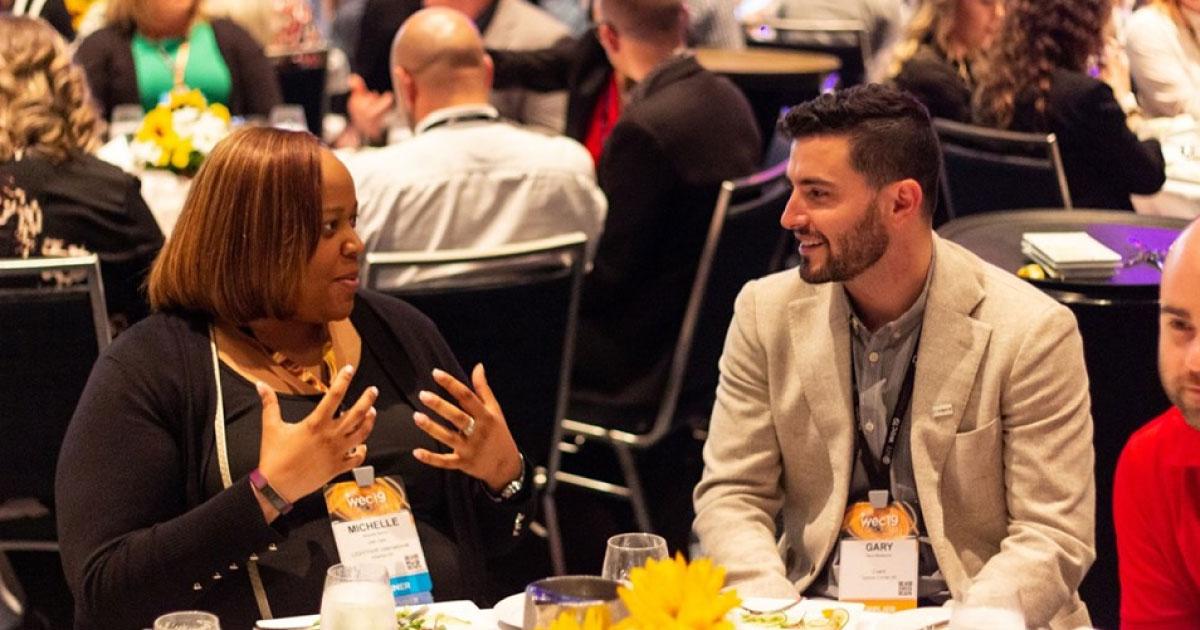 Keynote speakers to include Michael Cerbelli, Robert Fogarty, Vinh Giang and more
DALLAS, March 29, 2019 -- Meeting Professionals International's (MPI) World Education Congress 2019 (WEC19), the world's premier education and networking event in the industry, will draw more than 2,500 MPI members to learn ideas for shifting from planning events to designing shared experiences that create value and are unforgettable.
This year's WEC19 will take place from June 15-June 18, 2019 at the Metro Toronto Convention Centre in Toronto, Canada. Click here to register.
WEC19 is all about shared experiences--how to create them while having them. Keynotes will highlight storytelling, designing shared experiences and industry trends. Sessions start and end in different rotations in an open village floor plan, encouraging curiosity and making things more exploratory, experimental and exciting.
"It's important that meeting professionals pause from their daily work and be inspired from experts and share best practices to reimagine successful events," said Paul Van Deventer, president and CEO of MPI. "MPI is proud to host WEC19 and offer unparalleled access to the latest educational and networking opportunities in the event and meeting industry. Because when people meet, they can think in ways previously unthought."
WEC keynote highlights include (click here for current agenda):
Keynote: Dear World
Storytellers Keshia Hannam and Robert Fogarty will invite participants to get actively involved by learning the tools to tell their own Dear World story and take a beautiful portrait to show for it. Hear powerful—and maybe even unexpected—stories from members of the MPI community.

Keynote: The Psychology of Illusion, Designing Shared Experiences
Vinh Giang will focus on designing an audience experience and will provide insights on how he does it. He'll demonstrate how to design a shared experience in its truest form. The emphasis is not on the planning of every logistical element of the show, but on guiding perspective, spotlighting influence and challenging belief systems.

Keynote: Michael Cerbelli's: The Hot List™ 2019
Michael Cerbilli will take the hottest, newest and most inspiring event and entertainment insights and showcase them for the audience. With "The Hot List™," Michael identifies fresh trends in the ever-changing marketplace and showcases acts and innovations for enhanced experiential marketing.
WEC panel sessions include "Duck! Duck...Goose! A Crisis Experience
for Those With a Sense of Humor," "Creating Communication Magic," "Outsmart Your Smartphone: How to Avoid a 72-hour Workweek," and "Strategic Research Methods for Events"...and many more!

Media Contact:
Mary Lester, communications@mpi.org; 214-490-3480


About MPI
Meeting Professionals International (MPI) is the largest meeting and event industry association worldwide. The organization provides innovative and relevant education, networking opportunities and business exchanges, and acts as a prominent voice for the promotion and growth of the industry. MPI has a global community of 60,000 meeting and event professionals including more than 17,000 engaged members and its Plan Your Meetings audience. It has more than 90 chapters and clubs in 19 countries. "When we meet, we change the world." www.mpi.org.