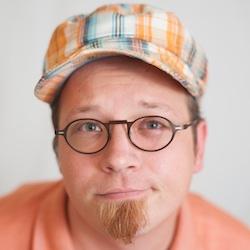 Ethics, Contracts and Hilarity: Some Favorite Sessions from #WEC18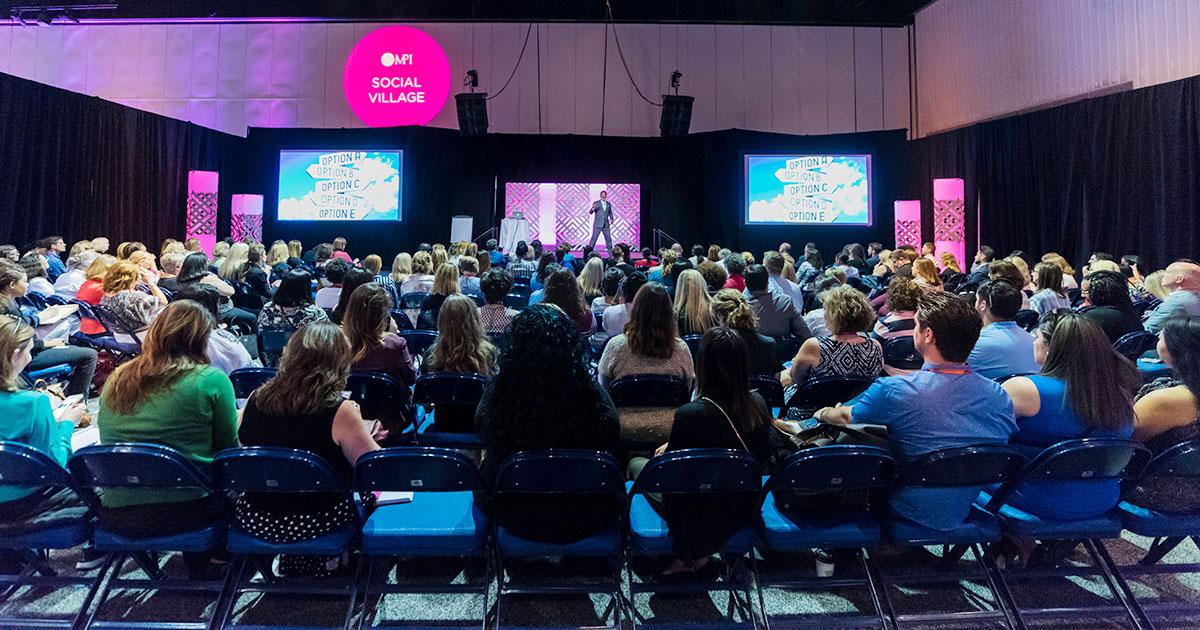 The past several days availed World Education Congress attendees a variety of industry-leading education sessions. In between essential duties at WEC, I was also able to join a selection of these sessions to help guide future content for The Meeting Professional, the MPI blog and Plan Your Meetings. Here's a quick look at some of my favorite sessions.
"Event Planning from the Comic's Perspective"
For years, I've had the note on my feature story ideas list, "Comedian Event Horror Stories." The notion there has been to share tales of bad pairings—as told by comedians and planners—to help planners learn how best to incorporate live comedy into their schedules by providing real-life examples of the pitfalls. There's not been an opportunity for that story to be realized, but I was thrilled that Dena Blizzard—a three-time WEC host and comedian I first saw at the 2015 Miss America competition in Atlantic City—was presenting this session.

Here, the focus was on content and delivery ("Content is king, delivery is queen," she said) in an engaging and hilarious package.

"If people are entertained and engaged, they will be educated," she explained. "If they're not entertained, you'll lose them."

As a professional warm-up comic for a variety of TV shows, Blizzard has become an audience expert—a skill is essential for comedians and immensely helpful for planners. At the same time, understanding the unique nature of each and every event and session was underscored as she pointed out a comic's insight to performances: "This show will NEVER happen this way again. It was THIS audience on THIS night."

Reminding attendees to use/tap into their audience, she through amusing tales including a near-wedding during an Anderson Cooper show taping and naming Miss America 1928…decades late.

At this point, Blizzard went out into the audience, splitting it into teams and asking, "Who's the most interesting person here?" The purpose of this was to share personal anecdotes and then bring the concepts to attendees in an experiential way. Suitably for a session in the Experiential Village. As the audience participation grew to 20 of the room's attendees, a trickle of public-speaking-averse people skittered down the aisles and out the door.

Then more audience participation—12 different people up in front of the packed room. The situation alternated between cringe-worthy, insightful and hilarious—the topics and audience interaction continuing in various forms for the duration. The last bit demanded an additional 20 new volunteers from the crowd, each tasked with delivering mostly uncomfortable improv (example: "talk about core competencies while sobbing and ugly crying," or "talk about solutioning while scratching your entire body and speaking in an English accent"). In the end, more than half of all attendees in the large, packed room were transformed into participants, leaving laugh lines and revealing interesting things about peers—for instance, a former professional opera singer, now meeting professional, belted out some powerful notes upon the revelation of her "hidden" skill.

Blizzard's insights from comedy and her ability to present those lessons in entertaining and engaging ways proved, as if evidence was lacking, that she is indeed an expert of audiences. This was a session that demands to be done at future events so more attendees can experience it, but I'd also love to see what other topics Blizzard has up her sleeve for additional WECs.
Ethical Challenges for Meeting Professionals
"'I'm sorry' just doesn't seem to cut it anymore," Michael Shannon, CMP, with Business Events Canada, said early on, addressing the recent cultural shift related to the sometimes-insincere "apologies" offered by those busted for immoral or illegal.

Shannon and co-presenter Judy Johnson, CMP, HMCC, made it clear that their purpose with this session was not to tell attendees what is and isn't ethical. "We're here to ask you to challenge yourself and ask about [these] situations," Shannon said.

Of the many ethical topics discussed, "FAM scammers" resulted in an audible collective annoyance from the planner-majority audience. "We know you," Shannon said, referring to "FAMpires," as one attendee dubbed them. Suppliers do talk to each other about such people, something that should help cull them from the herd of ethical planners attending FAMs for actual business, yet numerous attendees said they repeatedly see the same FAMpires at countless industry events, including this year's WEC.

Late in the session, industry veteran Rod Abraham chimed in to note, importantly, "This is the same conversation we've been having—and should continue having—forever," citing a session from the 1981 MPI annual meeting.
"Addressing the 'Uh-Oh' Situations in Contracts"
Well-known and well-loved industry legal expert and educator Tyra Hilliard, Esq, PhD, CMP, brought the often-dry subject of force majeure in contracts to life for attendees to this session.

Through various mini cases studies, she asked the assembled crowd whether each situation would qualify for force majeure—and if not, explained why. Because of the nature of legal wrangling and language, the standard answer as to whether or not force majeure came into play was, "It depends"—an important lesson the audience quickly picked up. The nuance in each and every case is significant, and legalese is simultaneously aggravating and exciting—sometimes seemingly contradictory—which is why sessions such as this are so important.

What began as discussions about event cancellation due to the threat and aftermath of hurricanes evolved into how to approach contract language to protect your group. For instance, if a church youth group is booked at a hotel and upon arrival find scantily clad people throughout the property—there for an adult entertainment-related convention—does either group have legal recourse?

Attendees to this session were quick to apply this type of conflict to their own business realities and discussed, with Hilliard and each other, the best way to avoid such a situation by using the most appropriate contract language—and, as some pointed out, building rock-solid relationships with the hotels. That latter piece, however, won't protect your group or give you a way out of the deal should the conflicting business slip by your hotel contact. Instead, opt for "conflict avoidance" and/or "quiet clause" language in contracts.