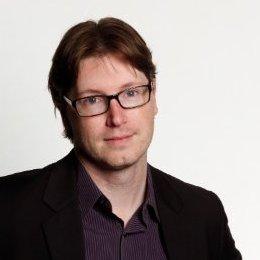 Getting Connected in Indianapolis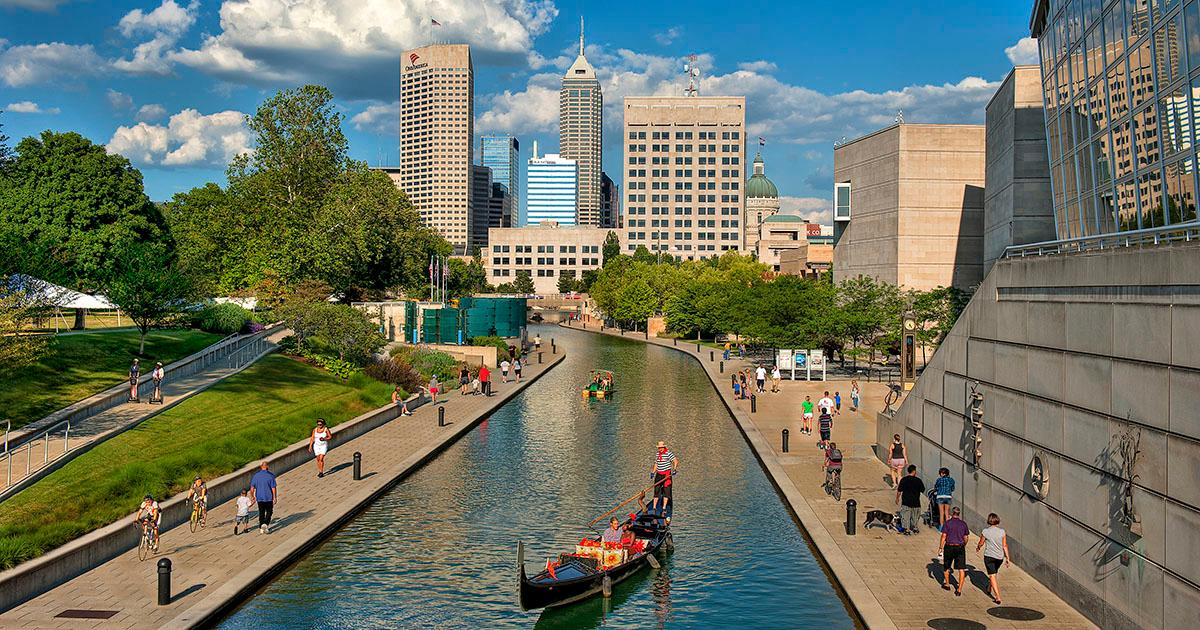 It's the "Crossroads of America." It's the site of Elvis' last concert. It's the home of the world's largest children's museum. It's a city commonly praised for its connectivity.

Indianapolis is also the site of MPI's 2018 World Education Congress (WEC), June 2-5. And since 1990 more than US$5 billion has been invested into its downtown, creating a destination growing in popularity among meeting and event planners.

"Indy's signature is connectivity and walkability—the city has the most connected convention package, with 12 hotels and 4,700 guest rooms connected to the Indiana Convention Center via enclosed skywalks, more than any other U.S. city," says Lisa Wallace, senior communications manager for conventions and meetings with Visit Indy. "These venues are within walking distance of more than 300 dining options and attractions in the heart of a thriving downtown, with easy connections to niche neighborhoods via the Indianapolis Cultural Trail and Pacers Bikeshare."

Wallace says the compact, connected, convenient and walkable convention district strategically designed in the heart of downtown has become a model for other destinations.

"I have seen more and more groups pick Indianapolis for their annual events," says Michael Downs (MPI Indiana Chapter), director of conventions and meetings for Indianapolis-based Kiwanis International. "With the expansion of our convention center, our newish stadium and additional hotels coming online, we are truly leading the way in convention business."

And there's more to do downtown than ever before.

"Our city stays active after 5 p.m., seven nights a week, with nightlife and entertainment options from a craft cocktail scene to live music to innovative chef-owned restaurants and major sporting events," Wallace says. "And it's all very approachable and genuine. Among the recent accolades we have earned, we were named 'America's Most Underrated Food City' by Condé Nast Traveler."

Much to Offer
Debbie Locklear, owner and CEO of Indianapolis-based Meeting Services Unlimited and Your Perfect Party, says that what makes Indianapolis stand out for meeting and event planners is the connectivity of the hotels to the Indiana Convention Center.

"It allows conventions utilizing multiple hotels ease of movement regardless of weather conditions," she says. "The city is very open for branding conventions on sky bridges, buildings and many other structures. The convention center is state of the art and offers a variety of meeting and exhibit space configurations. It is very well managed, and many of the employees have been there for decades."

Downs says Indianapolis has much to offer meeting and event attendees, depending on what they enjoy.

"We have seven cultural districts that provide just about anything a person could want," he says. "Our microbreweries are a big hit as are the unlimited local dining options. Indy has a complete listing of unique venues ranging from a beautiful downtown library to a majestic Scottish Rite Cathedral to rooftop dining and penthouse city views. If you have a group of 10 to 10,000, there is a place for you."

Locklear says there have been many changes to the meeting industry in Indianapolis over the past few years.

"There have been four expansions to the convention center, and with each expansion, we have seen new hotels open," she says. "The addition of the JW Marriott complex has helped elevate Indianapolis to a world-class destination. The level of service in the hospitality industry contains seasoned professionals with a high level of customer service standards. Plans to develop the White River shorelines to add to Indianapolis' attractions is being discussed. New hotels are on the horizon, and new attractions will follow. Indianapolis is a growing community. Downtown Indianapolis is alive!"

Indianapolis Developments
For planners who have never booked a meeting or event in Indianapolis, there are several options to keep in mind, according to Bridget A. Robinson, CMP (MPI Indiana Chapter), director of national convention and meetings for the American Legion National Headquarters, based in Indianapolis.

Robinson recommends unique venues with open concepts that provide different atmospheres, such as the Biltwell Event Center, The Crane Bay, the Indiana Museum of Art, the Indianapolis Zoo and the American Legion Mall. For group dining she suggests restaurants that are eclectic or have a small-community atmosphere such as Bluebeard, Mesh, Jockamo Upper Crust Pizza, Napoli Villa Italian Restaurant, Nada, Harry & Izzy's and St. Elmo Steak House.

Visit Indy's Wallace says planners should consider the Pavilion, a new venue across the street from the convention center that offers flexible space for up to 3,000 guests. She also recommends White River State Park, which will host the WEC opening night celebration. The park itself is a venue, as are the seven attractions within it, such as the NCAA Hall of Champions and Victory Field.

Another unique option for planners to consider is the Indianapolis Public Library's Center for Black Literature & Culture. The 3,990-square-foot space opened in fall 2017 in the library's R.B. Annis West Reading Room and features interactive displays.

On the horizon, a new Kimpton hotel will open in the 100-year-old Odd Fellows building in downtown Indianapolis in 2020. Construction begins in 2018, and once completed, the hotel will offer 130 guest rooms and 5,000 square feet of event space.

Another future development for planners to be aware of is the $260 million buildup of Bottleworks, which will include a 136-room West Elm hotel and a grand food hall in the old Coca-Cola bottling plant on Mass Ave when it opens in 2019. Isaac Bamgbose, vice president of asset management for Hendricks Commercial Properties, told Indianapolis Monthly that he believes Bottleworks can become a destination, much like Seattle's Pike Place Market.

"Their Public Market attracts a million people a year," Bamgbose said. "Why can't we be that for a city attracting more than 27 million people a year in conventions alone?"

Other Indianapolis developments in the pipeline include a redevelopment of the former GM Stamping Plant into a hotel and green space, the Riley Children's Health Sports Legends Experience that will include seven acres of outdoor activity space and 16 Tech, a research space with plans to include a hotel.

Locklear says Indianapolis is a vibrant, safe and very clean city, too.

"Group activities are as easy as a planned group walk on the eight-mile Cultural Trail, which connects six cultural districts, or as versatile as a tour of several microbreweries in the area for a progressive tasting," she says. "The Indiana State Museum offers many exhibits and can be used for events after hours."

Locklear also recommends The Eiteljorg Museum of American Indians and Western Art; the Indiana History Museum, which offers event space and a walk through the Midwest's past; and the Children's Museum, which can accommodate up to 6,000 for an event.

Hoosier Hospitality
A destination can have all the cool venues, fun food and thrilling sights it wants, but those mean nothing if it doesn't have a welcoming and generous spirit from its citizens. Or as author and Indianapolis resident John Green says, "Ultimately, places are defined largely by the people in them."

More than the connectivity, it's that spirit that ultimately sets Indianapolis apart from its peers.

"It's a small-town feel with a big city heart," Robinson says.

Locklear's favorite thing about living in Indianapolis is the people.

"They are friendly, diverse and proud to live here," she says.

Downs, too, says the city is all about the people.

"You will also find that our Visit Indy staff are the go-to people when it comes to booking meetings and getting the right fit for the group," he says. "I believe what you will find is that Indy has a place for everyone and every size group."

"Hoosiers" have a welcoming spirit, Downs says, and truly look out for each other.

Start Designing Experiences
At the 2018 World Education Congress (WEC) June 2-5 in Indianapolis, MPI will continue to build on the theme of last year's WEC: "Stop planning meetings, start designing experiences."

This year we will be making each element of WEC an experience in itself. General sessions will offer small doses of Inspiration, Ideation and Activation as part of pep rallies that bookend each day. Each 30- to 45-minute pep rally will help attendees learn how to create memorable and transformative experiences.

One of the general sessions focused on Ideation will feature Michael Cerbelli's "The Hot List." Tools and resources for creating events with flair is essentially what The Hot List is all about. Cerbelli shares the wealth of innovative ideas—100 items in 90 minutes—with his peers each January, but now he's bringing the show on the road to WEC.

"I want to connect with the planners in the audience who will be saying, 'Yes, this is what I need for my general session. Yes, this is what I need for my opening night,'" Cerbelli says. "I know that planners spend much of their time focusing on things like procurement and attrition and putting heads in beds and stuff like that, but I want to give them something of a wow experience.

"And the key here is that I'm not standing on the stage and saying you need to come to me to get these things that I'm presenting," he says. "I'm telling you how to pick up the phone and call directly to the suppliers of these innovations and get them for yourself for your own events."

He says what appeals to the audience in his Hot List shows is there are a lot of great ideas and resources presented in a fast-paced fashion "so they know that if they are seeing one idea that may not be of particular interest to them, they may see something that really grabs them 90 seconds later."

Learn more about WEC 2018 at www.mpiweb.org/wec18.