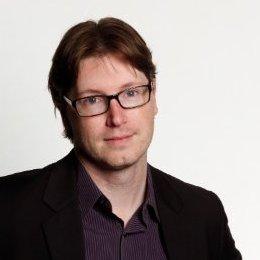 Living Your Best Life: Strategic Ideas for Event Attendees and Yourself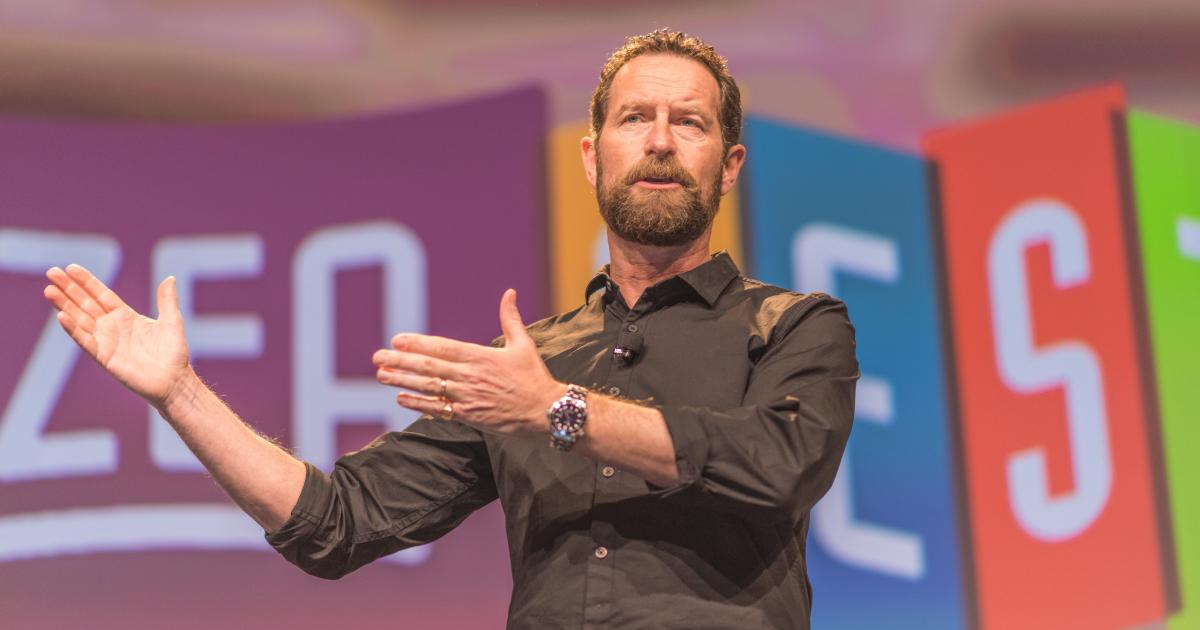 Motivated. Memorable. Creative. Life-changing. These are some of the adjectives meeting and event planners like to hear about events they oversee. Knowing you've inspired an attendee or pointed someone down a path of positivity is a wonderful feeling.

MPI's 2018 World Education Congress (WEC), June 2-5 in Indianapolis, is intended to help you capture that feeling for yourself by offering ways to design experiences for your attendees.

The four WEC keynote speakers profiled in this article are some of the best minds when it comes to motivation, inspiration and creativity, offering strategic ideas not just for you to share with your attendees, but for you to use in your own life.
Duncan Wardle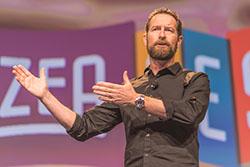 Duncan Wardle knew he'd work for Disney the day he saw The Jungle Book when he was a small boy. And he did, starting at the Rose & Crown in Epcot at Walt Disney World as soon as he graduated college. From there, he joined the company's PR team in London as a coffee boy and eventually found himself working on several Disney promotions.
"I flew into the Soviet Union in 1988 in a gigantic Mickey Mouse hot-air balloon," he says. "I sent Buzz Lightyear into space on a Space Shuttle, built a full-size Olympic pool down Main Street USA at Disneyland for Michael Phelps to swim and created a hashtag out of 140 Disney characters to launch Disney's Twitter account."

He worked 25 years for Disney and led its Innovation and Creativity department for eight years, working with such companies as ABC, ESPN, Lucasfilm, Marvel and Pixar to help set a foundation of innovation and creativity throughout their respective cultures.

Wardle is fascinated with creativity, and it's a passion he will share with attendees during his "Think Different - Creating Better Ideas Faster and Enjoying the Process Along the Way" session at WEC.

"Everyone possesses it," he says about creativity. "It is the one, core human truth that will survive the ever-increasing encroachment of artificial intelligence into our work and home lives. I believe it will be one of the few competitive advantages that defines us as humans."
Through Disney, and as chief innovation officer at iD8&innov8, Wardle and his team have helped trained more than 3,000 professionals and executives, learning a lot about human behavior through that training.

"Everyone is creative," he says. "Playfulness is very important in nurturing a creative culture, and intuition is a much more powerful tool than most people realize."

Tools may be the doing of innovation, Wardle says, but creative behaviors are the being of innovation.

"Without the behaviors, you cannot create a culture that embraces creativity," he says.

And those who take risks learn quicker and innovate more.

Wardle suggests that our educational system and corporate processes are to blame for people believing they can't be creative.

"Children are naturally curious," he says. "That's how they learn. They ask why, why and why again. As adults, we stop asking after the first why."

Good ideas can come from anywhere, Wardle says.

"It's about reminding people that they were creative once and can be again by simply giving them some easy-to-use, tangible design-thinking tools to allow them to think creatively," he says.

Attendees will leave Wardle's session with tools, a common language around innovation and creativity and an understanding of creative behaviors that can help stimulate a culture of creativity in their workplaces.
Mel Robbins
Our brains often work against us. So says Mel Robbins.
"Our brains are designed to protect us, so any new behavior, to a brain, is dangerous, because it means we don't know what to expect, and the brain wants to know everything," she says. "Even when the change we are trying to make is a positive one, the brain will resist it. That's why you will never 'feel' like changing."
Robbins says that it's only when you learn to identify that resistance and use strategies to work around it that you'll start to change. And the strategy she suggests is the "5 Second Rule," which WEC attendees will learn more about during her "Train Yourself to Take Action" session.

"The 5 Second Rule is a form of metacognition that helps you control your reaction to triggers. It is also considered a 'starting ritual' that prompts new, positive habits to form," she says. "People are using the 5 Second Rule to be more productive, build confidence at work, improve performance, increase sales, cure anxiety, manage addiction and even treat PTSD."

Robbins' path toward being one of the world's foremost motivational speakers wasn't a straight one. She moved from New York to Boston with her husband and was unable to practice law as a criminal defense attorney.

"I started working with a startup tech company, and [my husband] Chris eventually quit his job and opened a pizza business," she says. "Chris and his business partner expanded the pizza business, which ended up being a bad move. Tech was not for me, so I was miserable."

It was during these struggling years that she created the 5 Second Rule, using it to turn her life, marriage and career around.

"An article I was featured in caught the eye of executives at ABC, CNBC and other media companies, and eventually I was offered a show on FOX that never made air time," she says. "Then, CNN recruited me to join their roster."

The media exposure led to a TEDx talk invitation.

"That talk (my first speech ever) has gotten nearly 13 million views, and organically launched my speaking business and the media company I now run," Robbins says.

Her inspiring talks illustrate that people often buy into the lie that we must feel motivated before beginning to change.
"It's total garbage. The moment you need to take a risk, try something new or stick your neck out—you won't feel motivated, you'll feel nervous," she says. "What I teach people around the world is that feeling nervous is normal, but you always have a choice about how you act, and the 5 Second Rule is a life-changing tool that will help do that."

Once you embrace the idea that you can feel nervous or stuck and still act, Robbins says, you'll have tremendous power.

"Our social media feeds are filled with people cresting summits and crossing finish lines, and we believe these people are just endowed with boundless energy and confidence," she says. "This is baloney. Every single successful person faced a time in their lives when they did not want to get out of bed or take the first step toward their dreams. They failed when they tried. They got down on themselves. Felt overwhelmed. And then, they made a five-second decision to move forward anyway—and that changed everything."
Michael Cerbelli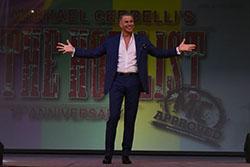 Michael Cerbelli says the key to creating memorable events is never saying no.

"I started with social events for individuals, and those individuals turned out to be industry leaders who would eventually ask me to support their companies—from holiday events to incentive programs," he says. "Never saying no made me quickly realize that there was a production end of this business that needed to be understood. I read, looked at other events, asked questions, made industry friends and when asked to help support an event or meeting, the answer was always yes, knowing that we only had one chance to make it perfect."

Cerbelli has been making events perfect since starting his career at 13 years old in Brooklyn, New York, as a "wannabe" disc jockey.

"I was a little bit of a ham, and I enjoyed the microphone," he says. "Then, in 1977, with a 100-foot cord, the disc jockey became the emcee. In the 1980s, we reinvented the way entertainment was done at events with performers, handouts and involvement in the New York tri-state area. From emcee, I became event planner, producer and, finally, executive producer of grand-scale events."

One of those events is "The Hot List™," which he will present to WEC attendees, who will learn about the newest and most inspiring event and entertainment insights.

And what gets on the list? Simple. If it excites Cerbelli, it gets on the list.

"I am inspired by the many talented vendors who create new and interesting products and décor and the unique performers who make you say 'AMAZING!'" he says when asked what inspires him daily. "I love seeing new products that support our industry. I am always so excited to hear that my finds go out to the world, attendees are using these products and acts and vendors are getting business. Then, I know that my tangible information is being used to help grow my industry. It makes me very proud and inspires me to continue."

Creativity and detail, for Cerbelli, are the key factors to any successful event.

"True success to me means repeat business from my clients," he says. "When a client returns because they trust you to turn their vision into a reality—that is success. We have multiple years of returning clients and families that count on us to be a part of their
memories."
Dustin Garis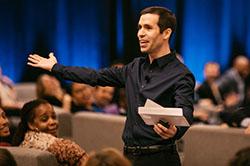 Dustin Garis wants attendees to feel depressed at the end of his WEC session, "Revolt Against Routine and Create Memorable Experiences."
"If I'm successful, then people will feel punched in the gut when they realize the time they already lost, and then feel an overwhelming sense of joy at the incredible opportunity in front of them for making a profound impact on the world," he says.

Garis is a brand consultant and has been labeled "Chief Troublemaker" for his innovative approach to brand building and corporate entrepreneurship. He is the former leader of P&G FutureWorks, and he has integrated his discoveries from thousands of consumers, thought leaders and innovative Fortune 500s and entrepreneurial ventures into a brand revolution, one that focuses on life-enriching experiences he named "LifeProfit."

LifeProfit is defined by the value gained when the routines of everyday life are broken, and you create memorable experiences for yourself and others. Another way to phrase it is, LifeProfit "comes from trading what you normally WOULD do for what you otherwise COULD do."

Garis also has been called the "Indiana Jones of Marketing" because of his two-year, 44-country trip to discover the secrets to building life-changing brands.
"This came from going off road in search of the real gold—human insights," he says when talking about how he earned the Indiana Jones nickname. "That means getting out of the office (i.e., focus groups) and into real life, to walk in the shoes of our customers. Across all cultures, demographics and socio-economic levels exists a new metric of success that guides our choices and ultimate sense of fulfillment in life."

And what ultimately holds people back from pursuing a memorable life is routine. The momentum of day-to-day life, Garis says, is maintained by false beliefs of time, money and capacity, all of which are imaginary constraints that numb our awareness of the memorable life experiences around every corner.

WEC attendees will learn to live their brands by creating a brand experience that makes a profound impact in people's lives, be troublemakers by making changes to uncover the next breakthrough innovation and revolt against routine by crafting engagements that are memorable and shareable for years.
WEC18
"Stop planning meetings, start designing experiences" is the theme of the 2018 MPI World Education Congress (WEC), June 2-5 in Indianapolis.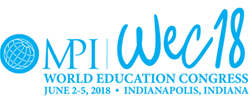 People gain experience when they have one. WEC in Indy is a completely redesigned education and engagement program unlike anything MPI has done before. In an entirely new design setting, it will ignite new ideas and connect you with the people you need to meet. With this new format, MPI is taking risks so you don't have to.

The new WEC Pep Rallies will get you pumped up with activities and inspiration. They'll kick-start your day of education and re-energize you for the evening! Dena Blizzard will emcee the pep rallies and will be joined each time by a keynote speaker, including Dustin Garis ("Revolt Against Routine and Create Memorable Experiences"), Michael Cerbelli ("Michael Cerbelli's The Hot List™ 2018"), Duncan Wardle ("Think Different - Creating Better Ideas Faster and Enjoying the Process Along the Way") and Mel Robbins ("Train Yourself to Take Action").

Learn more about WEC and register at www.mpiweb.org/wec.