"Pay It Forward" Reaches New Heights at MPI's 2018 WEC Event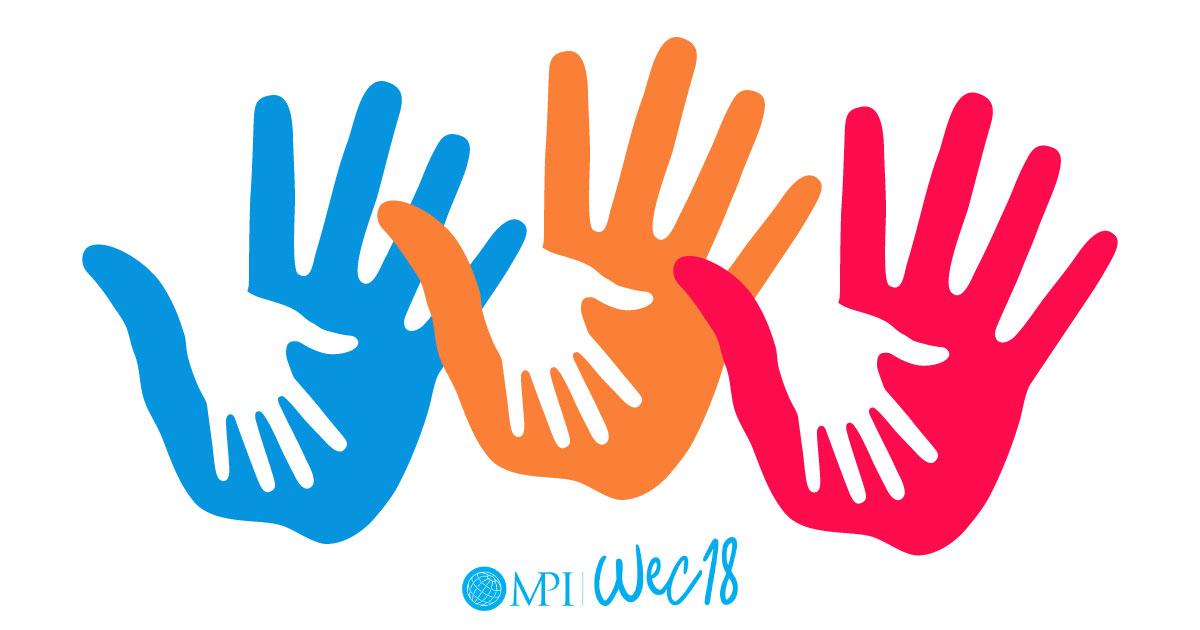 Corporate social responsibility (CSR) efforts at the 2018 MPI World Education Congress (June 2-5 in Indianapolis) will expand the "giving back" model for meetings and conventions.
For years now, the phrase "pay it forward" has been perhaps the most used description of the sentiment behind helping one's fellow human beings with actions large and small—it essentially defines the contemporary human need for giving to others. And at WEC 2018, the concept of paying it forward will involve a carefully thought out and well-organized initiative focused not just on giving a helping hand to worthy charities and people in need in Indianapolis, but also creating a model and a methodology by which future meetings all over the world can step up their efforts.
Christine Robinett, sales manager at Belterra Casino Resort and co-chair of the CSR subcommittee of the WEC 2018 Host Committee, says that as she and fellow co-chair Jaime Smith, CMP, national business development at Bartha, embrace the idea of making this year's WEC a model for future conventions and conferences large and small.
As longtime MPI Indiana Chapter members Robinett and Smith and their team worked through the ideas for WEC CSR efforts, it became apparent that there was an opportunity to help countless people in need in myriad other locations simply by adding another dimension—giving attendees ideas for charitable efforts that could go on for years into the future.
Robinett and Smith also hope to show the people of Indianapolis how effective a convention in the city can be in terms of benefiting local charities and helping people in Indiana do everything from recovering from an illness to overcoming personal challenges and pulling themselves back from being jobless. The idea is to document the social responsibility results of WEC 2018 and encourage other conferences coming to Indianapolis to try and replicate them.
To do this, detailed records and measurements of effectiveness are being kept so that a well-documented account of WEC 2018's achievements can be presented when the conference is concluded. This is especially detailed in terms of the robust sustainability initiative taking place at WEC. To do this, Julia Spangler (MPI Indiana Chapter), an independent sustainability consultant, has been retained as part of the CSR subcommittee team.
Spangler says the sustainability efforts at WEC 2018 will comply with ISO standards, and every bit of waste that can possibly be recycled, composted or repurposed will be kept out of the "into the landfill" category. Records will be kept for documentation of the WEC footprint.
Second Helpings
Second Helpings takes unserved food from hotels and other entities and distributes it through 85 organizations in the local community, serving some 4,000 meals per day. Smith says that as they began working with Second Helpings in preparation for WEC 2018, the subcommittee was able to introduce them to still more hospitality industry partners who can supply food for the cause.
"Our conference hasn't even happened yet and we have introduced them to other venues and they have already collected 60,000 pounds of food," Smith says.
The unserved food at WEC will go directly from the convention center caterer to Second Helpings, so this is one food drive in which there will be no need for attendees to bring canned goods or other food stuffs. But there are opportunities for attendees to bring items with them that will help people in need. Some programs at WEC for which attendees can bring much-needed items include the following.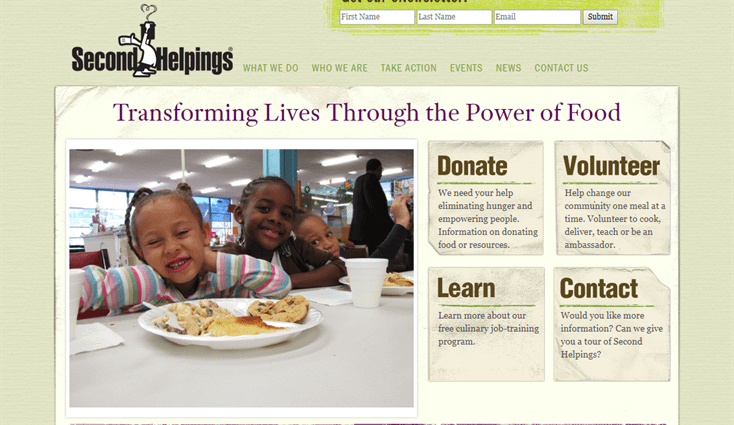 Children's Books for the Julian Center
The center in downtown Indianapolis is a shelter for members of families that have been torn apart by abuse and are trying to recover their lives.
"The center has a wonderful library, but the idea here is for children at the center to have their own personal books with an inspirational, personalized message written on the book jacket or inside the flyleaf that they can carry with them through their lives going forward," Robinett says. "The beauty of this is that a book is something an attendee can easily bring with them in their luggage."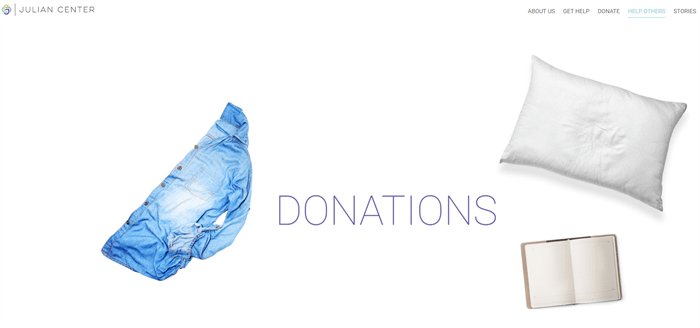 Conference Supplies
Every possible leftover bit of paper, banners and even attendee lanyards will be donated to Teacher's Treasures, a charity that gives such items to local schools. Robinett and Smith say not only does this action vastly decrease the waste footprint of WEC, but it also benefits local schools.
"The nice thing about this also is that Teacher's Treasures and organizations like this are global, and initiatives like this could be created all over the place," Robinett says.
Makeup and Apparel Items for Dress for Success
This local charity happens to be the designated charity for the MPI Indiana Chapter this year. Robinett says the charity helps women seeking to get back on their feet and rejoin the workforce put together professional-looking wardrobes that will help them land jobs. Accessories such as mascara, "knee-highs" to be worn with business attire, inexpensive jewelry, small purses and cell phone cases (new or gently used) are in need—and also, of course, are easy to bring to WEC in one's luggage.
Robinett and Smith say that large (10-foot-by-10-foot) donation areas within the convention center will be accessible to attendees throughout the entire run of WEC.
In addition to socially responsible initiatives to which attendees can give, there will also be active partiicpation opportunities.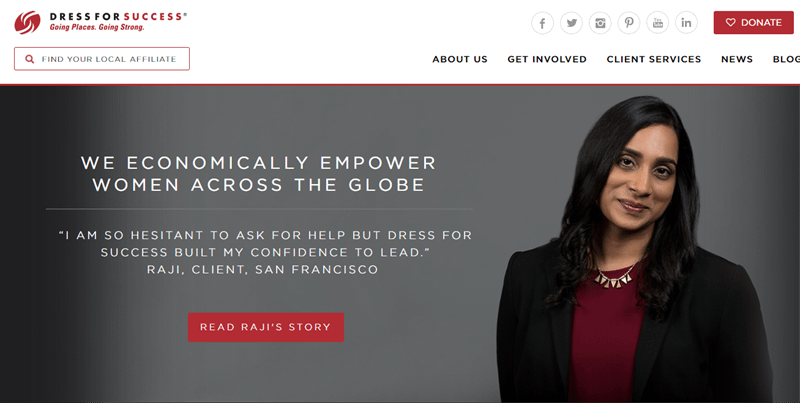 Cheeriodicals
Cheeriodicals (cheerful + periodicals) will involve team building by creating gift boxes for patients at the Peyton Manning Children's Hospital and the Riley Children's Hospital. Smith says the gift boxes, which will include things such as stuffed animals, crafts, toys, puzzles and children's magazines, are designed to cheer up the young patients and make the sterile hospital environment a little more cheerful. Attendees will assemble the boxes at WEC and then deliver them to the hospitals, and a video will be made so that MPI can document and publicize these efforts.
Paint Fest
An activity going on at the convention center during the course of WEC will be an organized mural painting effort in which attendees can drop by, join the painting for a while and create colorful artworks that will be taken to hospitals around the Indianapolis area. Robinett says that what she likes the most about the social responsibility initiatives at WEC is that they cover the entire course of life—from children in hospitals to adults seeking to join the workforce.
"Our plan was designed to include everyone from children all the way up to adults who could become ready to join our industry and even become MPI members," she says.
The written plan for the social responsibility initiative at WEC 2018 includes three objectives: create visibility around the WEC CSR initiatives, make sure people bring donatable items with them and share the MPI CSR story. The plan also includes four deliverables: email communications, social initiatives, signs where appropriate and creation of a case study.