WEC18 Host Dena Blizzard: First, Be Entertaining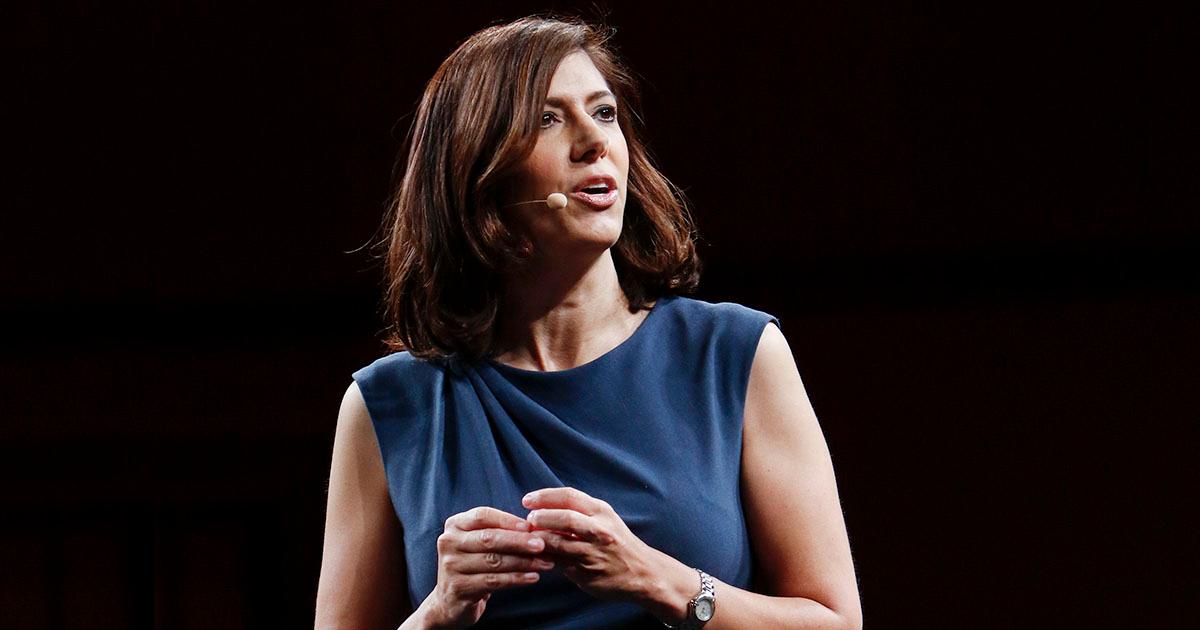 If you are an independent contractor, as thousands in the meeting industry are, you know how to definitively determine if a client likes your work—they hire you again. That's the ultimate endorsement, the stamp of approval.

So if you haven't attended an MPI World Education Congress (WEC) in a while, you should be happy to know that Dena Blizzard, host and emcee at the 2018 WEC in Indianapolis (June 2-5), is in her third consecutive year in that role.

"I love the MPI audience; it's majority women, which I love," says Blizzard, whose core comedy act was built around her life perspective as a mom.

"In the previous two years I've had the opportunity to go to the after-parties and other events within WEC besides those sessions at which I was the emcee," she says. "I have gotten to know some people and make some great friendships. I think meeting planners are good at their jobs in part because they know how to party, and that's something they have in common with me. Making events compelling is about creating energy and excitement. I think we have a nice rapport and I'm really excited about coming back for a third year."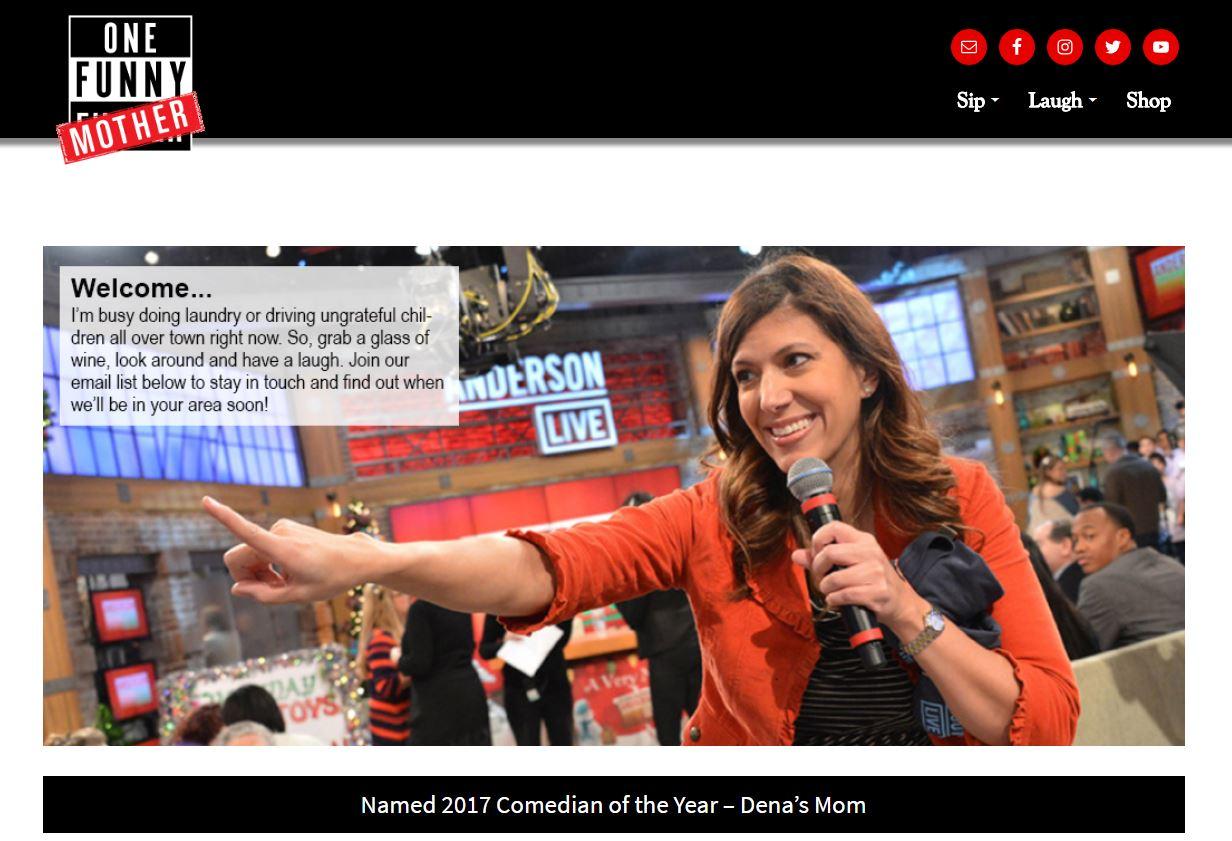 Blizzard has done everything from coast-to-coast appearances at comedy clubs to her own off-Broadway show to being the warm-up performer for nationally televised talk shows, working with prominent names such as Anderson Cooper. In addition to bringing energy to the general sessions, she will be expanding her role this year by leading her own session, "Event Planning From the Comic's Perspective," which will look at how planners can use some of the tools of the comedian's trade to make their events more interactive and compelling.

She considers her work with Anderson Cooper as almost like taking a graduate course in how to create a sharply focused, fact-filled message for an audience. And the years before and after her work with Cooper that she has spent honing her innate skills as a comedian have enabled her to develop a successful formula for how to engage an audience. She's big on making every event—from a short presentation to a small group to a big conference such as WEC—interactive and entertaining.

"It's about getting to know your group—talking with them, not just talking to them," Blizzard says. "It's more about creating a conversation than a presentation. Compelling presentations don't have to be a situation in which the audience feels that it's their role to simply sit and listen while the people on stage talk to them. It's about creating an experience. And from a comedian's perspective, that's our job. You can go to any comedy club on any night and see a show that will never be performed in exactly the same way again because it's live and it is a unique experience. And that's the way good meeting presentations and events should be."

She says that if she had to choose whether a presentation had to be entertaining or informative, she'd come down on the side of being entertaining, because if the audience members don't find a presentation entertaining, they are not inclined to really listen and therefore learn from the content.

Blizzard is not saying that presentations should be a stage show in which the audience laughs a lot and has a feel-good experience that has no takeaway. The key to the strategy is to focus on what key pieces of information you want your audience to learn.

"I think sometimes people over-pack their main stage, thinking, 'Well this is important, and that's important, and that's important also.' So suddenly there's way too much that is important and you have packed your presentation with an overwhelming amount of information that becomes very difficult for your audience to absorb," she says.

"So a better strategy might be to say, 'OK, we're going to have the audience for an hour—what three things do we want the audience to walk away with from that one-hour experience?'" Blizzard says. "In comedy it's all about the magic of the threes; when you tell a joke, for instance, it's going to be two setups and a punchline. Three elements. You have a set amount of time to deal with your audience; we can fill it with lots and lots of words, but you should ask yourself what is it that you really want them to walk away with?"

She says that it might be a good idea for planners whose audiences do not seem to be engaged by the content of their events to consider the "less is more" concept.

"Sometimes we get so bogged down with content that we lose sight of the fact that we are bringing these people all together in a single place often coming from all over the country or perhaps all over the world, and if we don't have a very clear focus on the key points we want them to walk away from that room with, we're missing out on an opportunity to create a very impactful presentation," Blizzard says.

At her WEC session, she'll deal with event challenges and opportunities that comedians deal with when engaging with audiences every day.

"I will also be talking about what to do when things go wrong," Blizzard says. "Events usually have every minute planned and everything is very predictable for the presenters, but as we in the comedy business know, things can go wrong—that's really the world we live in. But sometimes the best parts of what we do come from how we respond to the unexpected."

This perspective—a comedian's take on strategies for interaction with one's audience—hasn't been presented at WEC before, Blizzard says.

"So I'm hoping that there will be real takeaways from my presentation and that planners can leave with new tools and strategies," she says.
WEC18
Dena Blizzard is the host and emcee for the 2018 MPI World Education Congress (WEC) daily Pep Rallies, which also feature keynote presentations about creating memorable experiences, developing better ideas while enjoying the process and quick decision making. Her session "Event Planning From the Comic's Perspective" will look at how planners can use some of the tools of the comedian's trade to make their events more interactive and compelling.

To learn more about and register for the 2018 WEC, June 2-5 in Indianapolis, visit www.mpiweb.org/wec.