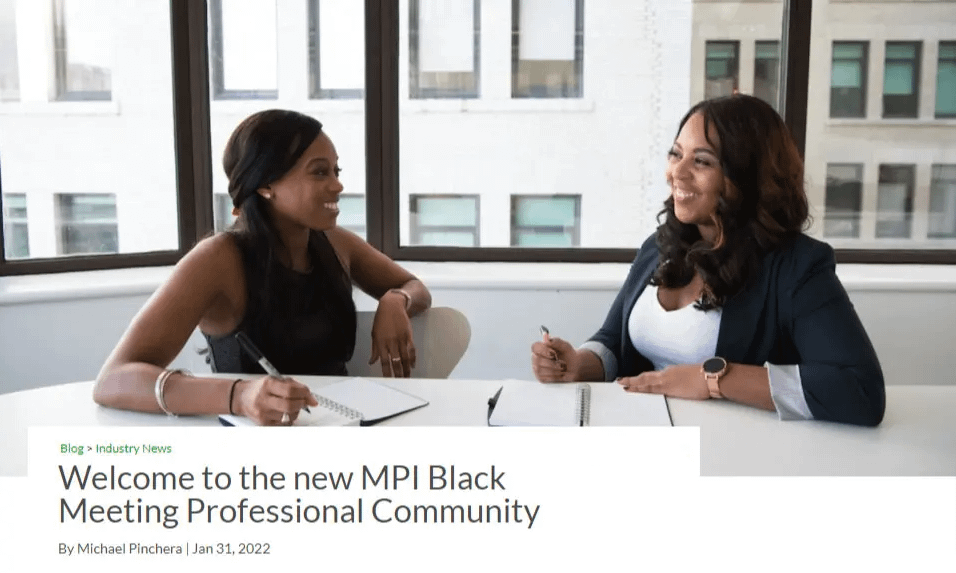 MPI's dedicated online community groups and forums help meeting professionals who have some specific aspects in common—whether the type of events they work or cultural groups to which they belong—share their own unique experiences and best practices in a safe space that's also open to the association's entire membership.
This month, we spoke with Sandra Serrant, CMP, PMP (MPI Greater New York Chapter), events manager at the Research Foundation of The City University of New York, a 25-plus-year industry veteran who is chair of the Black Meeting Professionals Community, to learn more about her hopes and desires for the group.
Were you involved in the creation of the new Black Meeting Professionals Community?
I was asked to chair the group last summer and to facilitate with the launch. The Black Meeting Professionals Community already existed but had been inactive. So I was extremely excited to help get it off the ground and to help grow it.
What are a few of your goals for this community during 2022?
I will be chairing this community for two years. So I have many long-term goals for us. However, some of my immediate goals are:
Promote the Community to make sure Black event professionals are aware of us.
Encourage MPI members to join and support the Community.
I want the Community to be a place where we can engage in meaningful conversation about the meeting and event industry.
I would like to see the Black Meeting Professionals Community have an impact within MPI, as well as externally.
What do you anticipate will be your greatest challenges for this community over the next year?
I think lack of visibility might be a big challenge. I have been a member of MPI for over 10 years, however, I did not truly understand the impact of joining a Community until last year. I want to take my experience to gain visibility for the BMP Community so that both current and new MPI members can easily find us.