Savannah, Georgia
While treasuring its legacy as one of America's most historic and atmospheric destinations, Savannah, Ga., is also moving into the future with stylish new riverfront hotels and a youthful vibe.

"Savannah used to be very old school, but a lot of entrepreneurs have come in and there are more young people living around the historic district," says Kristin Detwiler (MPI Georgia Chapter), owner of Savannah Destination Management. "All of the changes have been positive, including a restaurant scene that is remarkable for a city of our size."
Among the most popular options for groups these days are maker's tours, where participants can sample everything from microbrews and spirits to chocolates and honey.

"You can also visit various studios where you can make your own body scrubs or carve a personal souvenir out of wood," Detwiler says.

Savannah is brimming with new high-end hotel options, including the Perry Layne Hotel, a 167-room property that opened in the historic district with a rooftop ballroom and pool bar overlooking the city. On the riverfront, the 173-room Alida Hotel is opening this month, while a 420-room JW Marriott is slated to debut next door in spring 2019.

"These new hotels will bring a new dimension to the riverfront," says Jeff Hewitt, CDME (MPI Georgia Chapter), senior vice president of Visit Savannah. "Savannah has even more appeal for visitors these days, with about US$3 billion invested in the destination in just the past few years."

Despite changes, it's Savannah's authenticity and historic charm that really draw meetings business to the city, according to Hewitt.

"Planners love the fact that we're a strong draw for attendance—people are intrigued to come here," he says. "We offer unique experiences. For instance, you can have a riverboat pull up to your hotel and unload at a Civil War fortress. The group will be met by a blue and gray color guard and then head into a bonfire and seafood boil with local crab and oysters. You won't find this in most places."

Crystal Green, CMP (MPI Georgia Chapter), who lived in Savannah for several years before relocating to Atlanta in June for a job as senior director of meeting services for the American College of Rheumatology, says her former city's tourist appeal also makes it a good choice for a wide range of meetings, including incentives.

"Savannah is really the best of both worlds—you've got a quaint downtown with wonderful little shops and cobblestone streets, but you've also got an awesome convention center with great flexible space for meetings," she says. "What's also nice is the ease of getting into town from the airport and in getting around once you're there."

While working as senior manager, meetings and conferences for Great Dane, a commercial transportation manufacturer with a corporate office in Savannah, Green planned a number of incentive meetings in Savannah.

"The city has a lot to offer incentives, including golf, fishing and beach activities at nearby places like Tybee Island," she says. "Plus there are a lot of high-quality boutique hotels where people can walk around to all the shops."

Green advises planners to not overschedule meetings in Savannah, but to allow attendees free time to explore on their own.

"It's also important to not limit the meeting to a hotel—there are so many cool venues to try, including museums and galleries that work well for receptions," she says. "And definitely give people the opportunity to try the local restaurants, perhaps by renting one out for private dining."
Little Rock, Arkansas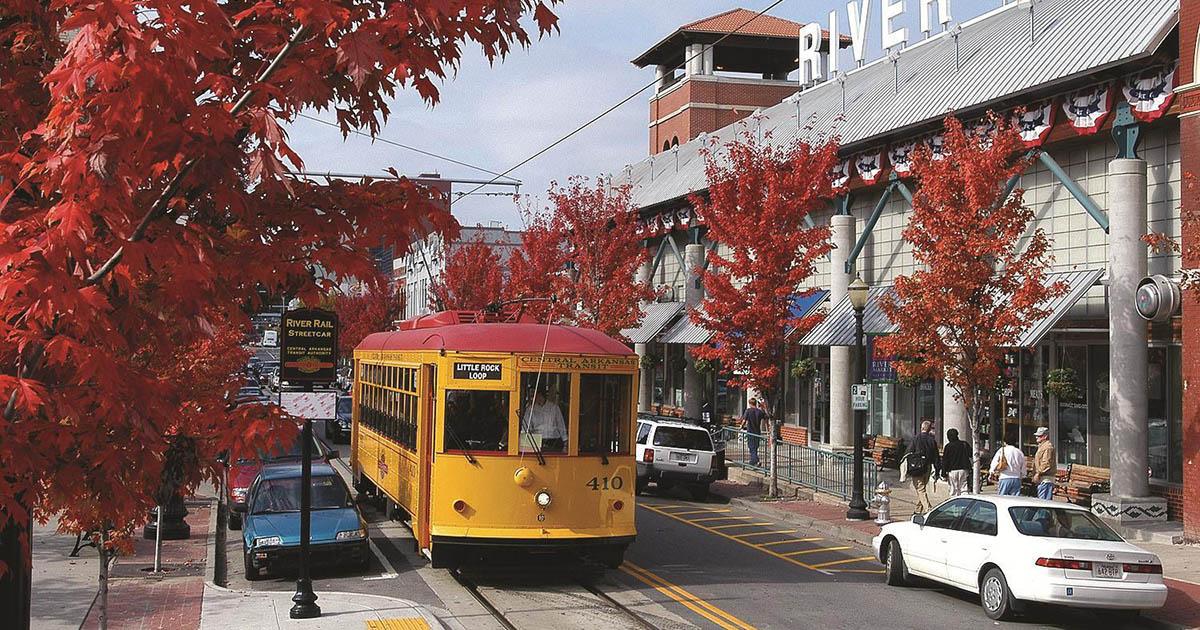 Little Rock, Ark., keeps on ramping up its appeal for meetings, including the renovation of the Robinson Center, a stately Art Deco performing arts center where a stunning riverfront conference wing was unveiled in late 2016. An expansion of another local icon, the Arkansas Arts Center, is scheduled to break ground next spring, adding new event space, public plazas and indoor/outdoor restaurants with views of downtown and surrounding MacArthur Park.

"We're also adding 4,000 square feet of new meeting rooms to the Statehouse Convention Center, which will be ready in November," says Gina Gemberling, vice president of sales and services for the Little Rock CVB. "It's located right between the ballroom and exhibit space, so it will be very handy for breakouts."

With the Robinson Center, which is adjacent to the DoubleTree by Hilton Hotel Little Rock and the Statehouse Convention Center—connected to the Little Rock Marriott—the city now offers two major meeting facilities. Among alternatives for smaller groups, the Capital Hotel, a luxury property dating to 1870, offers 6,000 square feet of meeting space and the iconic Capital Bar & Grill, the local hotspot for political and business deals. All are within walking distance of the downtown River Market District, a revitalized area brimming with eclectic restaurants, shops and galleries.

"The CVB operates both the convention center and the Robinson Center, which gives us strong negotiating power and services that we can offer meeting planners," Gemberling says. "We also emphasize our walkability and central location with great air service to 15 different cities."

Tara Smith (MPI Dallas/Fort Worth Chapter), a Little Rock-based meetings coordinator for Southwest Power Pool, says she has seen continual positive changes in the city over the past decade or so.

"All the renovations and improvements to the hotels and venues have really made Little Rock a great destination," says Smith, who plans about 250 meetings per year, many of them in Little Rock. "Another plus is that our CVB is really easy to work with. They are willing to go above and beyond when working with planners."

Among Smith's favorite event venues is the Clinton Presidential Center, which opened on the banks of the Arkansas River in 2004, transforming a site that was once home to derelict warehouses. The glass-walled structure offers not only exhibit galleries pertaining to the 42nd U.S. president, but function spaces that include a 3,500-square-foot Great Hall, conference rooms with river views and a 13,500-square-foot garden area.

"The Clinton Center was a huge thing for downtown—it really stimulated new business here," she says. "I love the atmosphere and the location. There's stunning indoor and outdoor event space and they serve delicious food. Plus, you can include a tour that adds a lot of interest to the event."

Smith also enjoys the Robinson Center, which offers a full schedule of headline entertainment and touring Broadway shows as well as the new conference wing.

"The meeting space there is very luxurious and modern, with floor-to-ceiling windows that offer magnificent views of the river," she says.
Mobile, Alabama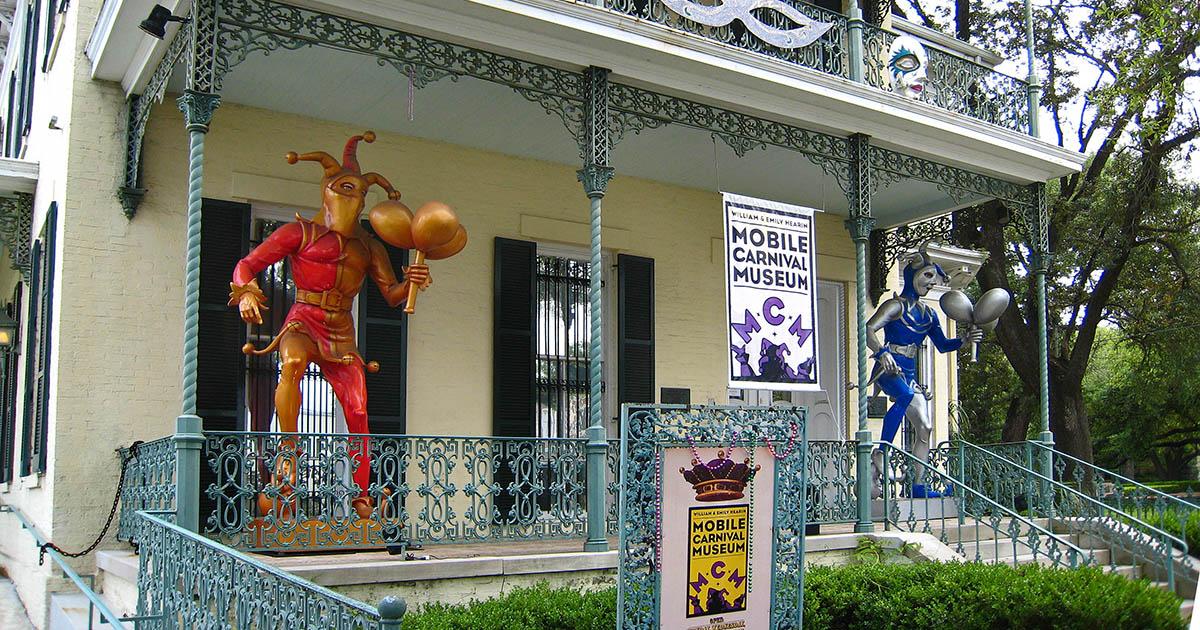 As befits the home of the oldest Mardi Gras in the U.S., Mobile, Ala., launched new branding a few years ago called "Born to Celebrate." It not only alludes to what Mardi Gras has meant to the city since 1703, but to the vibrant atmosphere that groups will find in Mobile at any time of year, according to Amy Angermeier, vice president of sales for Visit Mobile.

"Celebrations are part of who we are," she says. "There's almost always something going on here, whether it's a parade or festival. And there's activity that reflects the fact that we're the ninth-busiest port in the country. You can see the boat traffic on the waterways right from the convention center. It makes a great scene during breaks."

While association business has long been Mobile's mainstay, Angermeier says corporate business, fueled by the city's growing tech and manufacturing sector, is a major growth area.

"We expect to see a steep rise in corporate [meetings] over the next three years because the city keeps attracting new businesses, including Amazon and Walmart," she says.

To further encourage new business, Mobile recently established a marketing fund that awards first-time customers with up to $5,000 in promotional support when more than 250 room nights are booked during an event.

Among Mobile's key selling points is the fact that it's not a big, sprawling city, but one where attendees can easy get from hotels to the convention and local attractions within minutes, Angermeier adds.

"When we say we're walkable, we mean it," she says. "We've got 1,100 rooms within walking distance of the convention center. You don't need a car to get around downtown."

Also, a point of emphasis are Mobile's choice of offsite venues, including the newest addition, Cotton Hall, a former 19th-century children's home set on two acres in the historic district that is being converted to elegant function space. Another newcomer is GulfQuest, a national maritime museum designed in the shape of a container with 90 interactive exhibits devoted to the history and heritage of the Gulf Coast.

Also tied to Mobile's port status is the USS Alabama Battleship Memorial Park, home to the "Mighty A" World War II battleship. Spectacular events can be hosted on the massive decks for groups of all sizes, according to Ross Peterson, president of Bay City Conventions & Tours, a local DMC

"We've done USO shows and sink the battleship parties with live bands on board," he says. "It's a fabulous venue."

Not surprisingly, Mobile's Mardi Gras heritage can also figure into meetings, including tours and events at the Carnival Museum, with its colorful displays of floats and bejeweled gowns worn by the kings and queens of past celebrations.