Long the domain of backpackers and adventure travelers, Peru believes it's now ready for prime time as a player in the high-end incentive market. The four incentive planners and one journalist on a recent weeklong FAM trip hosted by PromPeru, Peru's national tourism board, would heartedly agree.
After sipping champagne on an elegant train ride through the Urubamba Valley, winding around hairpin turns on a shuttle to the entrance and then making a long, steep climb up a rocky stairway, the group got its first postcard view of Machu Picchu. The cascading terraces of weathered stones and ruined temples set against emerald peaks did not disappoint—and neither did the rest of the trip.
While the magical lost city of the Incas is the tourism highlight, it's also Peru's vibrant indigenous culture supported by world-class hotels, offsite venues and celebrated cuisine that makes it conducive for luxury incentives. This was indeed the impression made on Kathy Gibbons (MPI Chicago Area Chapter), strategic sourcing manager for Creative Group.
While it was Gibbons' first trip to Peru, her company had recently arranged a successful program for a client that followed a similar itinerary—a morning arrival and overnight in Lima, a flight to Cusco for two days in the Sacred Valley, a day-long excursion to Machu Picchu and two final days in Cusco.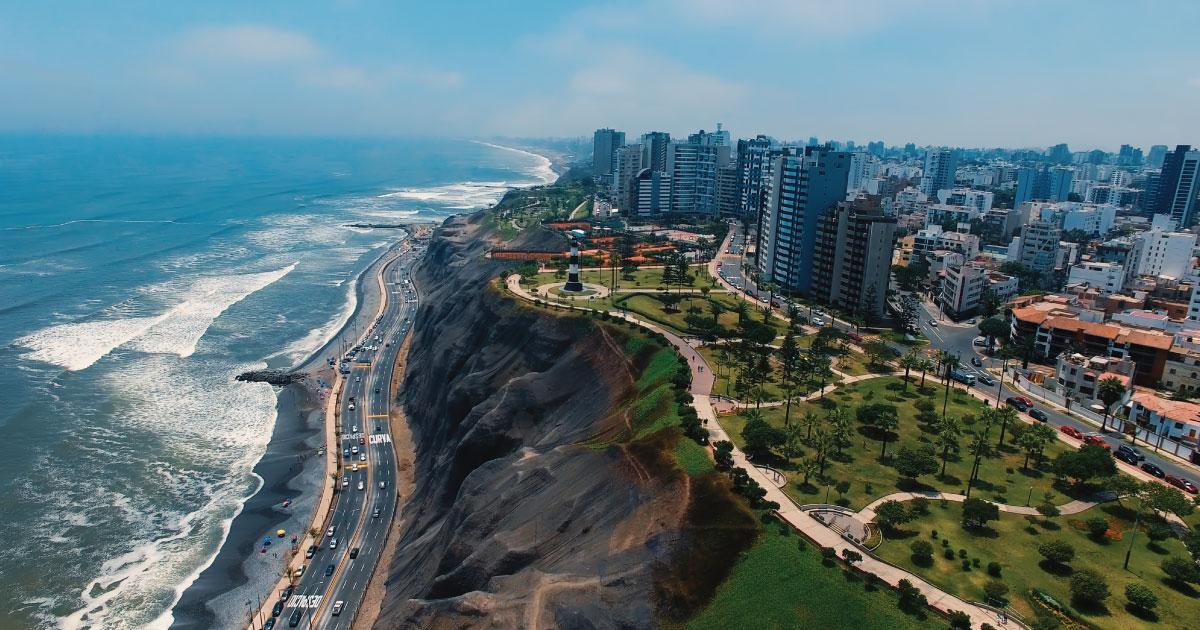 "I was surprised at how much else there is to enjoy besides Machu Picchu, plus how comfortable it is even in the more remote areas," she says. "I can see why Peru is a bucket-list destination. It checks off all the boxes for a once-in-a-lifetime trip."
Learning to mix a pisco sour cocktail, watching village artisans weave feathery soft alpaca blankets, picnicking on local smoked trout by a lake in the Sacred Valley and tasting the rose-colored salt from an ancient but still active mine were among the experiences Gibbons hadn't expected. Another was a final night dinner surrounded by treasures in the Gold Room at Cusco's Museum of Pre-Columbian Art, preceded by a dazzling show of pyrotechnics and dancers portraying mythological creatures in the museum courtyard.
"It was a great example of how the local DMCs work with the community to present local culture and do it in an elegant way," says Mark Studer, senior account executive for One10 Marketing in Plano, Texas. "That was a surprise to me and so was the quality of the food throughout the trip."
The distinctiveness of hotels geared for the incentive market also impressed event planners.

In Cusco, the JW Marriott El Convento is a repurposed monastery with such unique touches as a baby alpaca mascot who charms guests every morning and glassed-in viewing areas of excavated ruins and pre-Columbian treasures. In Urubamba, the Hotel Tambo del Inka features stunning architecture of stonework, soaring wooden beams and floor-to-ceiling windows framing views of mountains and riverside gardens.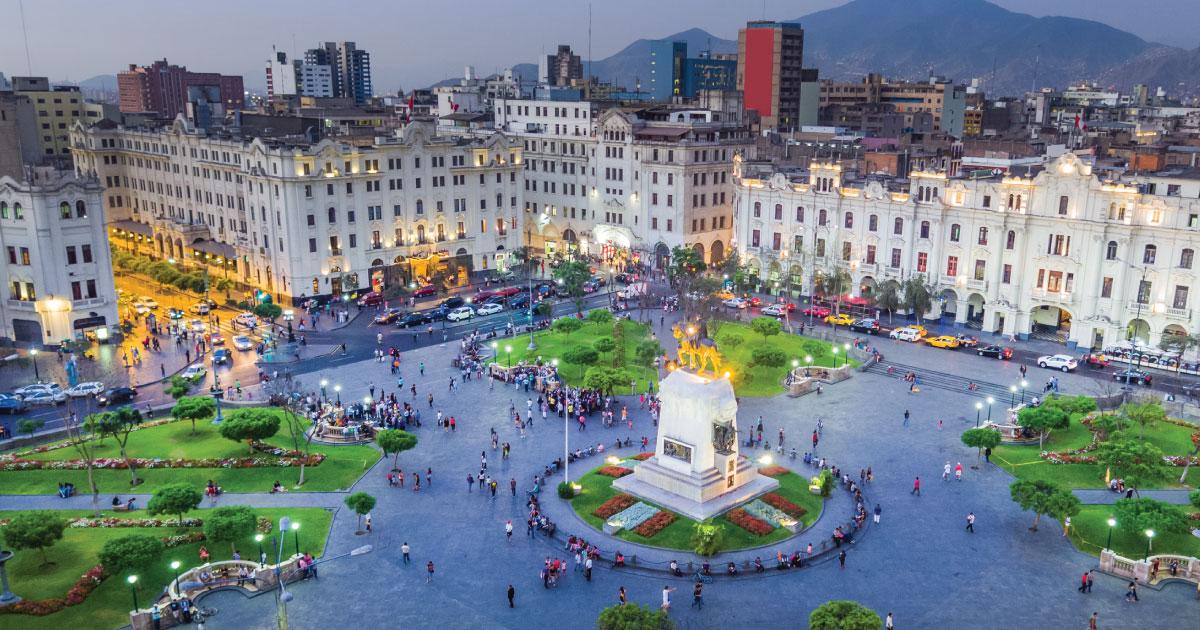 Studer and Gibbons also took note of Peruvian hotels operated by Belmond, which has luxury properties in Lima, Urubamba and Cusco and also runs the deluxe train service between Urubamba, Cusco and Machu Picchu.
"Belmond really has all the destinations covered and the fact that they operate the train service to Machu Picchu makes it nice for groups," Studer says. "If you buy out the train, you can have full say in when it arrives and departs."
Promoting Peru
Our FAM trip was part of PromPeru's marketing efforts to put Peru on the radar screens of North American incentive buyers. The tourist board, with assistance from New York-based Development Counselors International (DCI), hosts annual FAM trips for planners, conducts sales missions with hotel and other supplier partners and participates in industry events such as IMEX and MPI's World Education Congress.
In particular, the site visits have had a positive impact on planners' perceptions about Peru, says DCI Account Executive Raul Cavazos-Binder, who has led several of the trips, including ours.
"One of the big things that surprises planners is how accessible Peru is from North America," he says, adding that most direct flights take less than eight hours and the time change is minimal. "Incentive groups get an exotic destination without the jet lag and downtime you would get with Asia or other places."
Planners are equally surprised about the level of accommodations and the fact that Peru is widely considered one of the world's top gastronomical destinations, according to Cavazos-Binder.
"What we want to get across is that Peru is not only a backpacker's paradise, but a place where MICE groups can have amazing adventures while also experiencing a high level of luxury," he says. "At the same time, Peru offers a living culture where you can interact with communities still following traditions from pre-Columbian times."
While most incentive itineraries are centered around Lima, Cusco, the Sacred Valley and Machu Picchu, other experiences can include Amazon River cruises and excursions to view the amazing Nazca Lines, ancient animal etchings in the desert sands of southern Peru.
Challenges and Logistics
While Gibbons and Studer are enthusiastic about recommending Peru to clients, they also say the destination poses a few challenges.
"I don't think Peru is practical for large groups—you could do up to 80, but 40 would be ideal," Studer says. "The logistics of getting 100 or more people through Machu Picchu would be difficult. Also, you need a strong travel team and a big budget, as you are putting together a trip with several hotels and other components."
For her company's client who recently completed a Peru program, the experience was overwhelmingly positive, but a few lessons were learned, Gibbons says.

"There were a couple of people who had difficulty with the altitude, although I wouldn't rule out the destination because of that," she says. "It's our responsibility to let people know what could happen. I would also recommend scheduling the visit to Machu Picchu later in the day when it's less crowded."
Gibbons also advises giving people a day or so in Lima at the beginning of the trip because the capital city is filled with superb Spanish colonial architecture, museums, seaside restaurants and other delights.
"Our incentive group loved having the extra time in Lima, where they stayed right on the ocean at the Belmond and had a beautifully staged dinner at one of the museums," she says.