I admit that I made a mistake. My wife probably just fell out of her chair, by the way.
I made several mistakes, actually. She's probably in shock now. So dramatic.
But here's where I messed up. It had been nearly 25 years since I last visited Toronto. Big mistake. When I finally ventured into the city, I only spent a couple of days there. Second mistake.
Simply said, Toronto is a fabulous city energized by a multicultural community, a sizzling food and arts scene and a plethora of things to do. With the World Education Congress (WEC) in Toronto next June, the MPI community will have a chance to experience the most visited destination in Canada.
My good friends from MPItv, Sarah Soliman Daudin and Orlando Porro, joined me on a visit earlier this year to get reacquainted with Toronto. Dan Young, the marketing manager for business events at Tourism Toronto, set us up with a robust agenda.
By the time we were done, we had walked nearly 20 miles, exploring Toronto neighborhoods and landmarks. It was worth every step and, yes, Sarah does own a pair of sneakers without heels!
As a meeting destination, Toronto is well suited for conferences and events. With 170 hotels, more than 36,000 hotel rooms and 3.2 million square feet of meeting and exhibition space at four major convention centers, the city has quite a bit to offer. But there is much to offer, as well, when the meetings are done for the day.
Here's just a sampling of things to see and do in Toronto.
CN Tower and Ripley's Aquarium
Yes, it's a bit touristy—more than 1.5 million people visit CN Tower, the most visited site in Toronto—but one of the best ways to experience the location is to have lunch at 360 Restaurant. The revolving view of the city is breathtaking. For the more daring wanting to walk on the wild side, there's the EdgeWalk where you strap on a harness and walk outside on the edge of the tower, 1,168 feet above the ground.
Nearby is Ripley's Aquarium, Canada's largest indoor aquarium featuring one of the world's most extensive jellyfish exhibits, 65-plus-year-old giant lobsters and stingray and bamboo shark touch pools. There are more than 16,000 marine animals at the aquarium.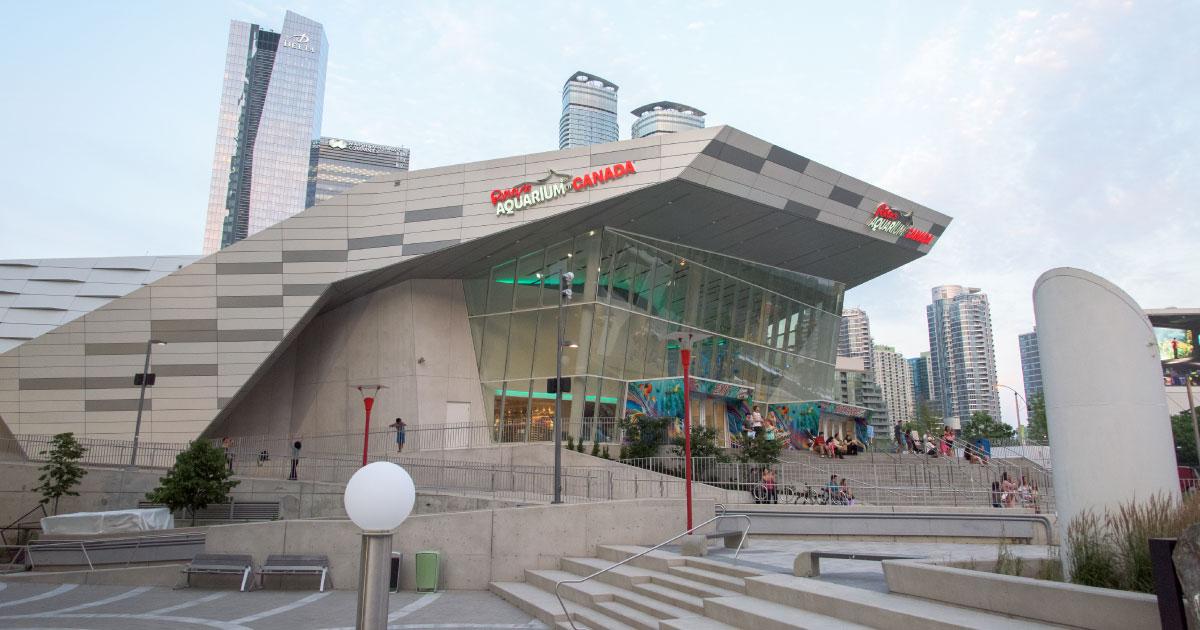 Museums
The second-most-visited site in Toronto is the Royal Ontario Museum (ROM), founded in 1914 and home to a collection of 13 million artworks, cultural objects and natural history specimens, featured in 40 gallery and exhibition spaces.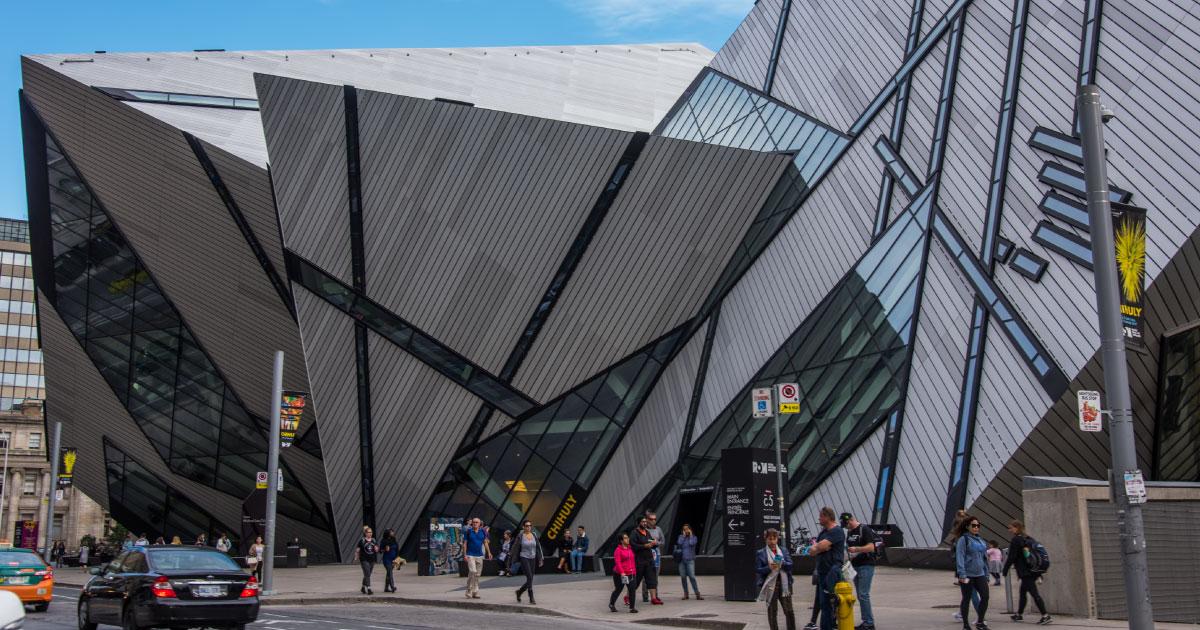 Another outstanding museum is the Art Gallery of Ontario. With a collection of more than 80,000 works of art, the gallery is considered one of the most distinguished art museums in North America. Works range from a vast body of Group of Seven and signature Canadian works to the African art gallery, from cutting-edge contemporary art to Peter Paul Rubens' masterpiece, The Massacre of the Innocents.
Another highlight is Galleria Italia, a gleaming showcase of wood and glass running the length of an entire city block, and the often-photographed spiral staircase.
Chinatown, Kensington Market and Graffiti Alley
It's a short walk from the downtown area to the corner of Spadina and Dundas. But it's a very different, vibrant and exciting world. Chinese characters grace store and street signs while Asian shops and markets with exotic fruits and vegetables spill onto the sidewalk. It's home to a variety of authentic Asian restaurants.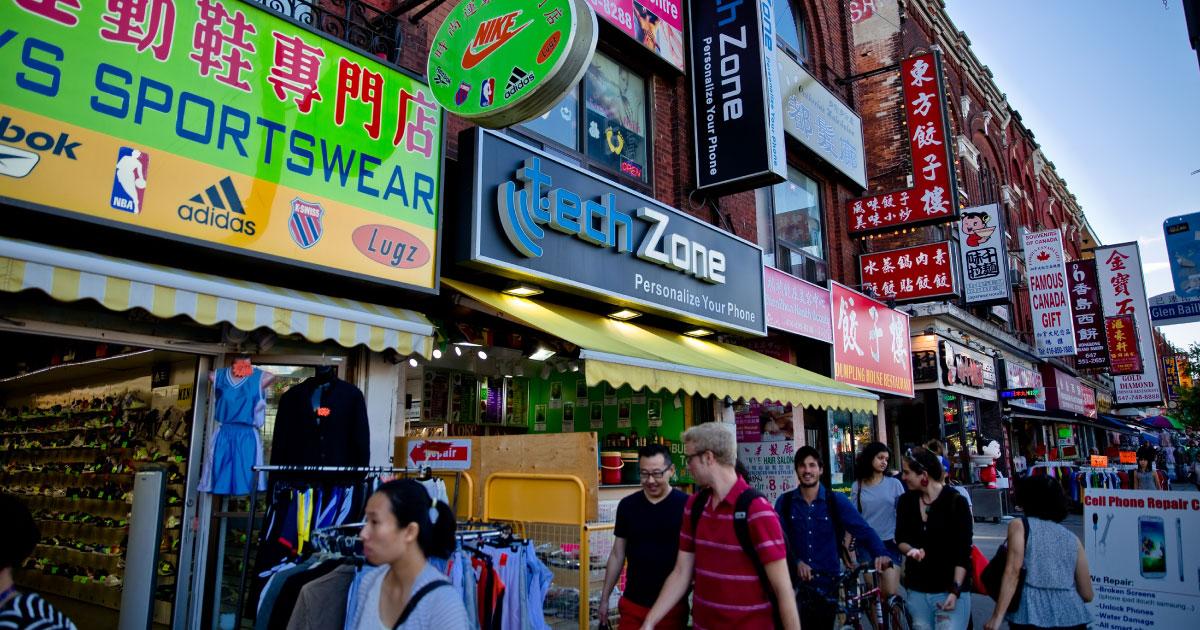 From there, stroll through Kensington Market, a maze of narrow streets and alleys, many of which are lined with brightly colored Victorian houses. The current market traces its roots to the 1920s, and today is one of Toronto's most diverse areas with vintage clothing shops tucked in among eclectic restaurants and cafes. Check out the 24-karat-gold-covered ice cream at the Eative Film Cafe. The ice cream is actually wrapped in a thin layer of pure gold.
One more short walk and you're in Graffiti Alley, which features iconic street art.
Toronto Islands
The 10-minute ferry ride from the Westin Harbour Castle Hotel takes you to the Toronto Islands—Centre Island, Wards Island and Hanlan's Point—where you'll find a tree-filled, car-free mecca with old cottages and beachfront attractions. Paths, bridges and boardwalks connect the islands, but you can enjoy scenic walks and bike rides, four beaches and great views of downtown Toronto.


Distillery Historic District
Another outstanding pedestrian-only area is the Distillery Historic District east of downtown, featuring some of the best-preserved 1800s-era industrial architecture in North America. It's a national historic site that includes the refurbished 1830s Gooderham and Worts Distillery, once the world's largest whiskey producer. The site features converted warehouses that showcase farm-to-table cafes, boutiques and a public square used for various events.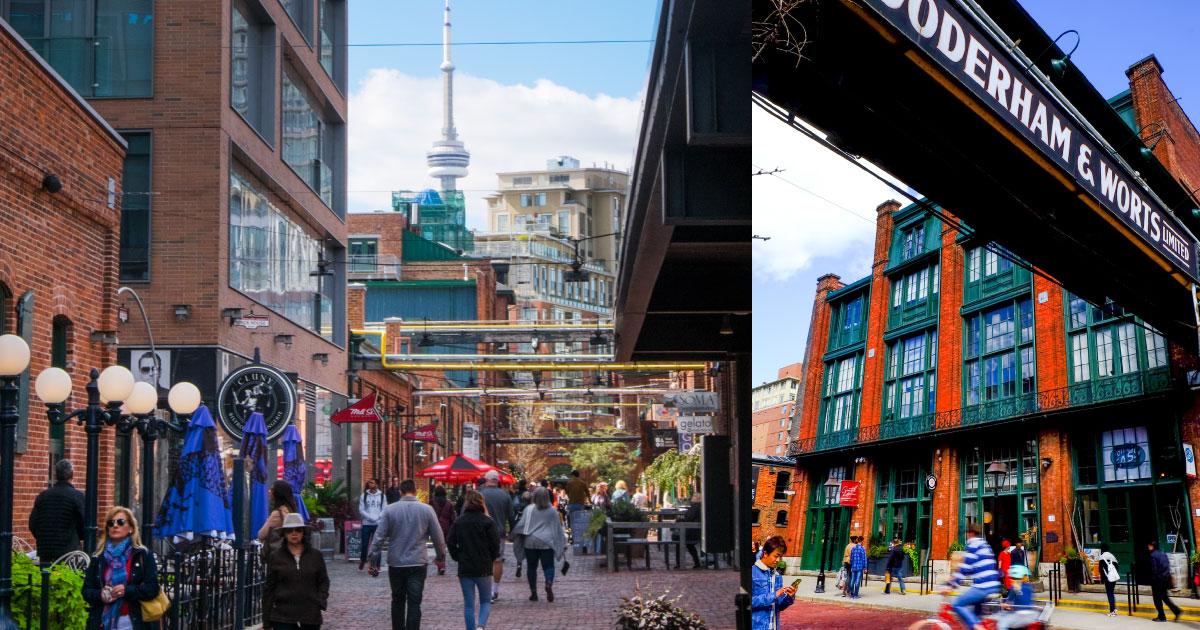 I should not have stayed away so long and I should have stayed longer. I made another mistake. I didn't bring my family with me to Toronto. I'll make good on all counts in June.
So don't make the mistakes that I did. Pack an extra bag and plan to spend some time in Toronto before or after WEC.
SIDEBAR
Toronto, Here We Come!
Learn more and register for the 2019 MPI World Education Congress, June 15-18 in Toronto, at mpi.org/wec.