EMEC19 to Offer Unique Testing Ground for Events and Meeting Industry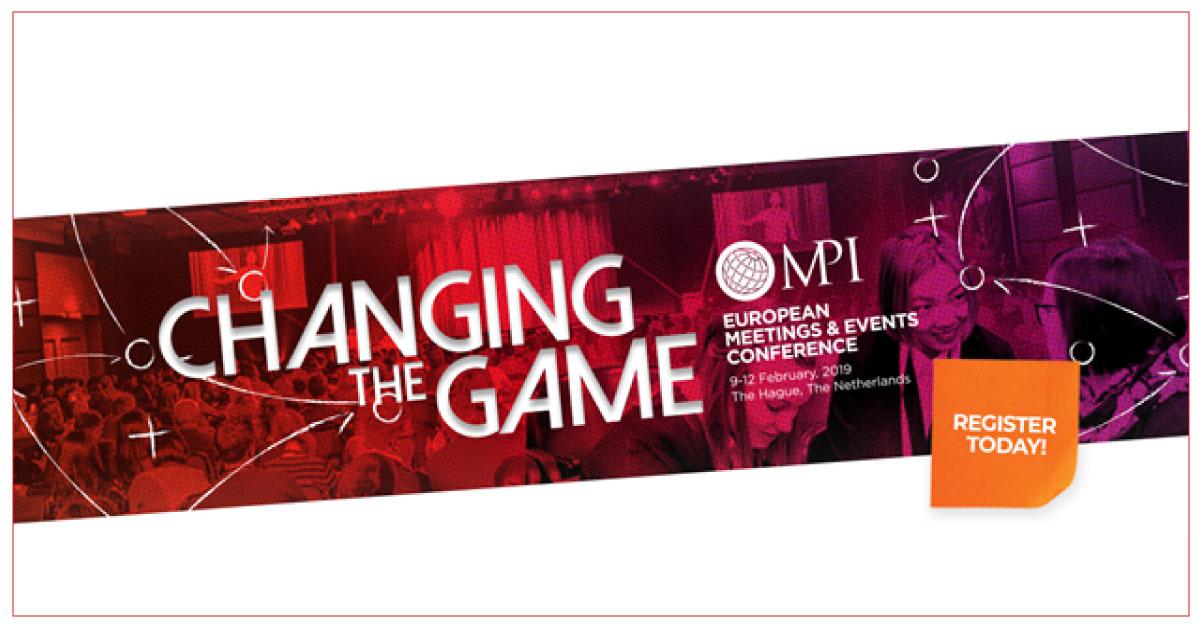 Meeting Professionals International to Discuss Important 2019 Education and Event Opportunities
MPI Leadership Holds State of the Event Industry Press Conference at IBTM World

Barcelona, 27 November 2018 — Meeting Professionals International (MPI) held a press conference led by Paul Van Deventer, MPI president and CEO, along with Kevin Kirby, MPI Foundation Executive Director, to discuss the latest developments in the event industry. Among the key topics shared during the press conference included:
Europe Advisory Council
This year MPI created the Europe Advisory Council, which includes some of the biggest industry names from a cross-section of areas of expertise, to help guide MPI's efforts and growth. Current council members include:
Miguel Neves

Angeles Moreno

Hector Venegas

Brigitte Boone

Heidi Hughes

Pieter Allaerts

Giovanna Lucherini

Remy Cregut
After great success partnering with SITE this past January for Global Forum in Rome, MPI is launching a re-imagined European Meetings and Events Conference 9-12 February 2019. EMEC19 is managed and operated by MPI's European chapter in The Netherlands. Located in The Hague, Netherlands, EMEC19 is taking cues from the WEC format by using the #EventCanvas planning methodology to produce a truly extraordinary event. The theme at EMEC19 is "Changing the Game." The event will include cutting-edge event technology and methodologies to provide hands-on, demonstration-based learning and a unique incorporation of the host destination, The Hague. MPI is working with its European chapters to map out future locations -- more updates soon on those destinations.
WEC is a Premier opportunity for meeting and event professionals to learn and connect. WEC18 was a huge success, and WEC19 (June 15-18) in Toronto, Ontario will continue to focus on professional learning and education, with a high-energy atmosphere. MPI already is at a record-breaking registration pace for WEC19 with nearly three times as many attendees signed up to date, year-over-year. WEC20 will be held in Grapevine, Texas, which is in the backyard of MPI's north Texas-based headquarters. WEC21 will be held in Las Vegas and WEC22 will take place in San Francisco.
The MPI Foundation provides the highest level of charitable contributions worldwide to the industry. Kevin Kirby, long-time member and industry veteran, began as the new MPI Foundation Executive Director in October. Kevin has been a major influencer in this industry, having served in leadership roles at Hard Rock, Walt Disney Parks and Resorts and Universal Orlando. He served as MPI chair from 2014 to 2015 and was on the MPI Foundation Global Board of Trustees from 2016 to 2018.
The MPI Foundation currently is thriving. In 2017, MPI distributed more than $700,000 toward grants, scholarships and the endowment. Much of that funding was raised through investments from corporations and at MPI events. To note, a record-setting $320,000 was raised at WEC18. Nearly $400,000 was raised at IMEX-America.
The MICE Collaborative gathers three leading industries, International Association of Exhibitions and Events (IAEE), Meeting Professionals International (MPI) and Society for Incentive Travel Excellence (SITE). The collaborative provides a single, go-to resource to accelerate MICE workforce development and destination capabilities awareness in emerging worldwide markets. The Global MICE Collaborative offerings are built around 5 key areas: 1) Professional Competencies 2) Live Events 3) Peer-to-Peer Engagement 4) Destination Consulting 5) Research and Advocacy.
The MPI Academy is incredibly innovative and provides education opportunities that bring new thinking and relevant topics to advance professionals at the individual and industry levels. To note:
MPI Foundation's Thought Leaders Summit recently was held in Cancun, Mexico and focused on sharing knowledge and tools to build inclusive experiences. MPI partnered with NYU's School of Professional Studies to conduct a research study that examined tactics associated with universal event design. At the Summit, MPI unveiled the groundbreaking research.

MPI has partnered with San Diego State University and Indiana University's Kelley School of Business and the Department of Tourism, Conventions, & Event Management to develop two separate professional degree programs.
Cvent Partnership
This past August, MPI made official a partnership that will provide incredible benefit to MPI Global, our chapters and all our members in the selection of Cvent as its Preferred Online Event Management and Planning Vendor for the next three years. The alignment will help MPI plan and market events, execute onsite, engage audiences and measure and analyze results.
For more information about MPI and upcoming events, visit www.mpi.org.
Media Contact: Mary Lester, communications@mpi.org; 214-490-3480