KPMG + MPI Announce Financial Grant Recipients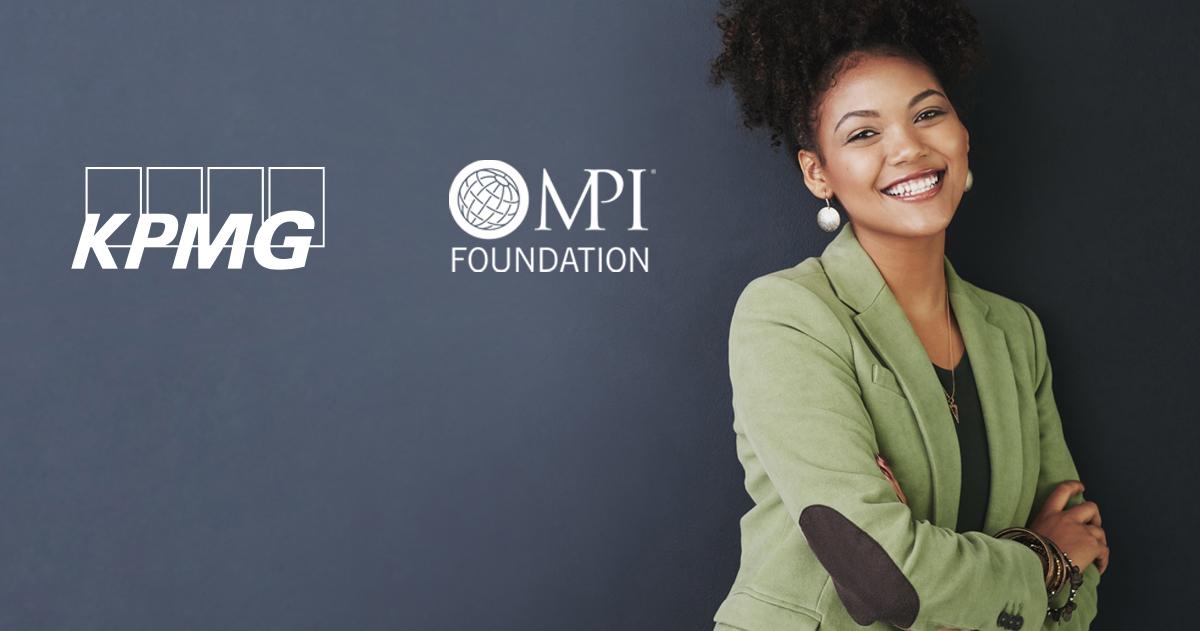 $3,500 in Financial Studies Grants Awarded to Aspiring Event Professionals
Meeting Professionals International (MPI), the largest meeting and event industry association worldwide representing over 15,000 members, joined by leading professional services firm KPMG, have awarded three outstanding students with the inaugural Emerging Professional Scholarship
The KPMG / MPI Emerging Professional Scholarship recognizes students who have demonstrated significant promise for a career in the meetings and event industry. After applicants submitted essay responses to multiple industry-themed questions, their applications were reviewed by a committee that included KPMG event professionals and the MPI Grants & Scholarships Committee.
The 2020 recipients are:
Megan Schultz | University of Houston | $2,000 grant toward studies

Susanna Hoffman | California Polytechnic State University | $1,000 grant toward studies

Evan Hazlett | DePaul University | $500 grant toward studies
Upon her selection as the top recipient, Megan Schultz offered, "this support will significantly help me to complete my degree in Hotel and Restaurant Management. It will also help me reach my dream of becoming an event planner. Thank you again KPMG and MPI!"
The awardees will also receive a complimentary MPI student membership and the opportunity to network or have career conversations with members from the KPMG Events & Meetings and MPI.
"It's special to recognize these rising students and their commitment to joining the experiential event planning industry," said Kevin Kirby, executive director of the MPI Foundation. "KPMG's vision to honor students and support what will be an evolving industry is remarkable and sincerely appreciated."
"As developing and inspiring the industry's future talent pipeline is important to the success of events of all forms, we joined forces with MPI to launch this new student initiative," said Danielle Purfey, executive director of the KPMG Events and Meetings team. "We want to leave the ladder down for these aspiring professionals by helping them to make key industry connections and by serving as a valuable resource for them as they pursue industry roles."
As the current health crisis is creating more hurdles for landing internships and industry roles upon graduation, Purfey shared that KPMG feels strongly about showing these exceptional students that their career aspirations are backed by a network of professionals who have had meaningful and dynamic events and meetings careers.
"It's our wish that the award will open doors for these students by way of broader networks, resume builders, professional shadowing opportunities, and sparking engaging conversations about the new age of events," she said.
About KPMG:
Learn more about KPMG's team of 100-plus skilled events and business professionals dedicated to helping the firm's leaders create exceptional virtual and live experiences across the United States.
Media Contact: Peggy Foley, communications@mpi.org; 972-365-7984