MPI 2019 International Board Slates Announced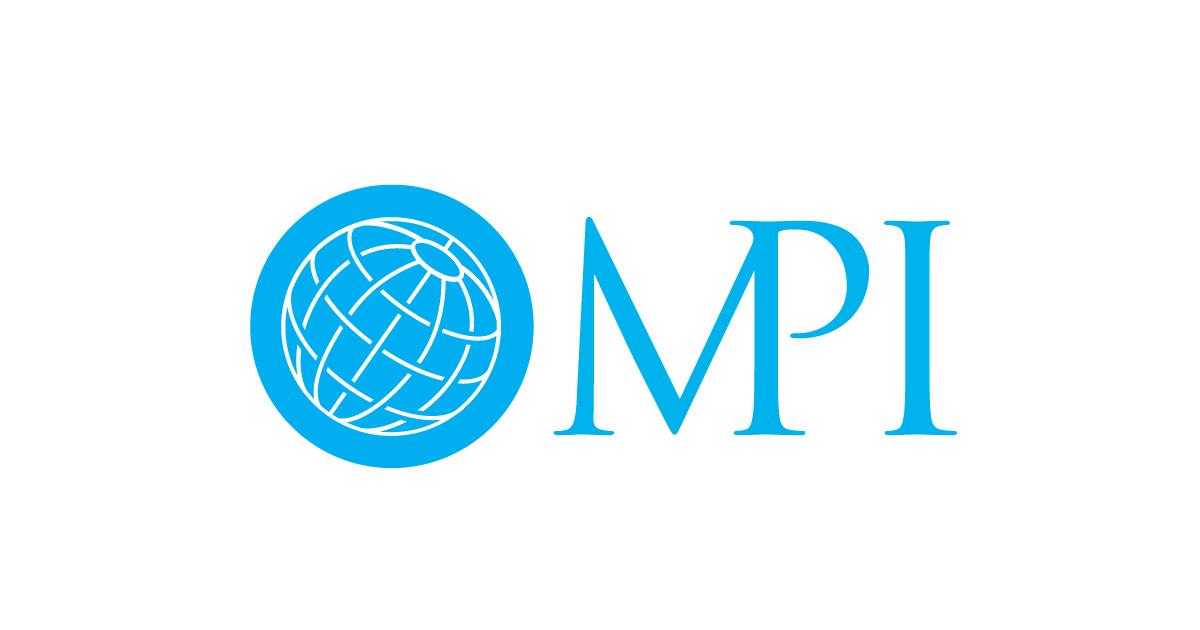 MPI 2019 International Board Slates Announced
DALLAS, December 3, 2018 — Meeting Professionals International (MPI) is pleased to announce the approved slate for its 2019 International Board of Directors and the 2019 MPI Foundation Global Board of Trustees.
"This year's board development committee worked hard to make sure that your new board has business strength, diversity and leadership representing our Planner, International, Destination Marketing, Supplier and Technology communities. We wish we could have taken all who applied, but the bylaws limit the amount of people we can accept. Please encourage MPI leaders to apply next year," said Brian Stevens, chair of the MPI board development committee and immediate past chair.
"We are very excited by the level of professional experience and business acumen each of the new members bring to our boards. The slates of both boards are representative of our diverse community and offer MPI a wealth of talent and strategic thought to guide our association into the future," said Paul Van Deventer, president and CEO of MPI.
Board members, Trustees and Officers will take office effective January 1, 2019, for the term from January 1, 2019 through December 31, 2019.
2019 MPI International Board of Directors
The slate of officers includes:
Chair: Steve O'Malley, HMCC, CITP, Division President, Maritz Travel, St. Louis, MO, USA (previously elected)

Chair-Elect: Annette Gregg, CMM, MBA, Regional Senior Vice President, PRA, San Diego, CA, USA

Vice Chair Finance: Michael Massari, Chief Sales Officer, Caesars Entertainment, Las Vegas, NV, USA

Immediate Past Chair: Amanda Armstrong, CMP, Assistant Vice President, Enterprise Holdings, Inc., San Diego, CA, USA
The new directors that will join the Board for the 2019 year include:
Rob Adams, CEO, Bishop-McCann, Kansas City, MO, USA

Cleo Battle, CDME, CASE, Executive Vice President, Louisville Tourism, Louisville, KY, USA

John Ehlenfeldt, CDME, CMP, Executive Vice President, Visit Huntington Beach, Huntington Beach, CA, USA

Leslie Menichini, Vice President of Sales & Marketing, Rosen Hotels & Resorts, Orlando, FL, USA

Miguel Neves, CMP, Social Strategist, miguelseven.com, Copenhagen, Denmark

Stephen Revetria, Senior Vice President, San Francisco Giants, San Francisco, CA, USA
Returning Board members include:
Michelle Allgauer, CAE, CMM, CMP, Vice President of Meetings, Marketing & Education, Financial Services Institute (FSI), Alexandria, VA, USA

Bonnie Carlson, CDME, President & CEO, Bloomington Convention & Visitors Bureau, Bloomington, MN, USA

Jason Carroll, CMP, Executive Director, Tampa Riverwalk Organization, Tampa, FL, USA

Antonio Ducceschi, CMM, CHBA, General Manager Cluster, Collezione Starhotels, Monaco

Kaaren Hamilton, CMP, CMM, HMCC, Vice President of Global Sales, Red Lion Hotels Corporation, New York, NY, USA

Helle Svaneborg, Director of Conference Services, Atrium Copenhagen, Copenhagen, Denmark

Brent Taylor, CMP, CMM, President & COO, Timewise Event Management Inc., Edmonton, Alberta, Canada

2019 MPI Foundation Global Board of Trustees
The slate of officers includes:
Chair: Carole McKellar, MA, CMM, Chartered FCIPD, Vice President EMEA, HelmsBriscoe, Manchester, United Kingdom

(previously elected)

Chair-Elect: Chandra Allison, Senior Vice President of Sales, Venetian/Palazzo Resort Hotel and Casino, Las Vegas, NV, USA

Vice Chair Programs: Todd Marinko, Group Vice President, Marketing, PSAV, Dallas, TX, USA

Vice Chair Development: D. Bradley Kent, Senior Vice President & Chief Sales Officer, VisitDallas, Dallas, TX, USA
Vice Chair Finance: Bruce Gudenberg, Executive Director, Industry Relations, Hilton, Washington, D.C., USA

Vice Chair Chapters: Trevor Lui, Founder, The Highbell Group, Toronto, Ontario, Canada

Immediate Past Chair: Jim Russell, Executive Vice President-Sales, Freeman, Dallas, TX, USA
New Trustees include:
Sarah Soliman Daudin, DES, President & CEO, Soliman Productions, Inc., Orlando, FL, USA

Darren Green, Senior Vice President, Sales, Los Angeles Tourism and Convention Board, Los Angeles, CA, USA

Jonathan Kaplan, Vice President, Global Sales Strategy, InterContinental Hotels Group, Atlanta, GA, USA

David Kliman, CMM, President, The Kliman Group, Inc., Santa Rosa, CA, USA

Vince LaRuffa, Senior Vice President, Resort Sales & Marketing, Universal Orlando Resort, Orlando, FL, USA

Lisa Messina, Vice President of Sales, Caesars Entertainment, Las Vegas, NV, USA

Ernest Stovall, Vice President of Sales, MGM Grand Hotel & Casino, Las Vegas, NV, USA

Susie Townsend, Senior Vice President, Visitor Experience, Visit Indy, Indianapolis, IN, USA
Returning Trustees include:
Canada Council Chair: Jennifer Beatty, Managing Director, resiada, Inc., Toronto, Ontario, Canada

Europe Council Chair: Julie Krüger, Business Development Director – International, Freeman, Dallas, TX, USA

US Council Chair: Marti Winer, MBA, Vice President of Operations, MGM Resorts Event Productions, Las Vegas, NV, USA

Doreen Burse, Vice President, Global Sales, North America, Marriott International, Chicago, IL, USA

Dawn Parisi, Vice President, Field Sales, Wyndham Hotel Group, Parsippany, NJ, USA

Gary Schirmacher, Senior Vice President, Industry Presence & Strategic Development, Experient, A Maritz Global Events Company, Denver, CO, USA

Diana Voto, CMP, MBA, National Sales Director, Disney Meetings and Events, New York, NY, USA
About MPI
Meeting Professionals International (MPI) is the largest meeting and event industry association worldwide. The organization provides innovative and relevant education, networking opportunities and business exchanges, and acts as a prominent voice for the promotion and growth of the industry. MPI has a global community of 60,000 meeting and event professionals including more than 17,000 engaged members and its Plan Your Meetings audience. It has more than 90 chapters and clubs in 19 countries. "When we meet, we change the world." www.mpi.org
MPI Foundation
The MPI Foundation is a non-profit organization that fuels the advancement of MPI members by providing them professional development and career opportunities through grants and scholarships. The MPI Foundation also propels the meeting and event industry forward by funding innovative research and pan-industry initiatives that support the strategic plan of MPI. www.mpi.org/foundation
# #