MPI Supports 'GO LIVE TOGETHER' To Accelerate Industry Legislation & Impact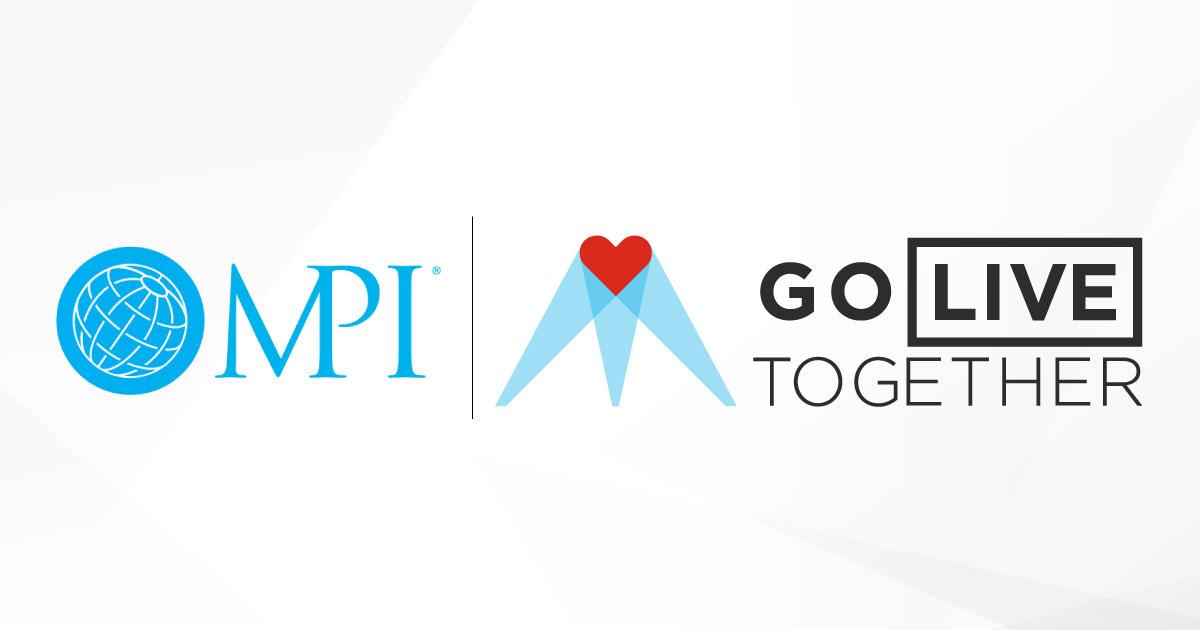 Openings offer glimmer of hope, but industry engine needs kickstart
The MPI Foundation announced its support for Go LIVE Together, a coalition of key industry partners – representing over 4,000 companies with U.S. operations – who have joined forces to support legislative actions that will aid the industry's recovery from COVID-19. The coalition is bound together by the belief that nothing in the world will ever replace the power and need for trade shows, meetings, and live events.
"Our industry has been uniquely and adversely effected by the pandemic. The opportunity to help support and raise awareness of the national and regional economies and lives touched by the standstill mirrors our own supporting strategies," said Kevin Kirby, executive director of The MPI Foundation.
"The Meeting Professionals International Foundation (MPIF) Global Board of Trustees formally approved financial support towards the Go LIVE Together coalition adding the voices of its 17,000 members to push for legislative action," said Kirby
Events serve as a massive incubator for innovation and economic growth. Advocating for recovery funding will be essential – not only to the events industry – but to the healing and recovery efforts of the global economy, because:
Live events contribute nearly $1 trillion to the U.S. economy annually, with events touching every major sector that makes up the U.S. GDP.

In 2019, the events industry employed 3 million workers directly, with a total impact of close to 7 million jobs.

The live events industry employs millions of union workers, general laborers, strategists, marketers, concession stand workers, entertainers, riggers, project managers and more.

Over 80 percent of the companies that serve the live events industry are small, with many being women- and minority-owned businesses.
MPI's involvement was greeted with enthusiasm from coalition founding partner, Freeman. "The impacts from recovery extend well beyond the industry itself" said Sue Sung, SVP Corporate Strategy of Freeman, which founded Go LIVE Together.
"Nearly 80% of all exhibitors of trade shows in the US are small businesses that rely on these events taking place to keep their own businesses thriving. To have events reopen safely means restarting a massive incubator for innovation and economic growth. We are thankful for the overwhelming support we've received for Go LIVE Together, and grateful for MPI's generous contribution towards these important efforts."
About Go LIVE Together:
Go LIVE Together, in partnership with Freeman, the global live events company, comprises a coalition of more than 1700 members representing 1,000's of companies and independent contractors with operations in the U.S. and 112 other countries. The coalition has assembled to ensure that the industry is enabled to follow common safety guidelines, and when the health crisis is over, the voices and concerns of the live events industry are addressed in local, state, and federal recovery funding related to COVID-19. The live events industry is a diverse, valuable, and vibrant ecosystem that contributes over $1 trillion to the U.S. economy and employs millions of workers. Visit golivetogether.com to learn more and support this initiative. Engage with us on Twitter, Facebook, and LinkedIn using #GoLiveTogether.
Visit www.golivetogether.com to learn more information.