Last year was an exciting one in meeting and event food trends. Recent trends have included the continued rise of vegetarian and vegan menus with plant-based proteins such as lentils, tofu and quinoa; accommodating special dietary needs for attendees and ensuring that each menu is customizable for individual events; the popularity of experiential catering that shows how food is made before it reaches the guest; serving healthier versions or lighter-fare options, especially during daytime meetings; and more.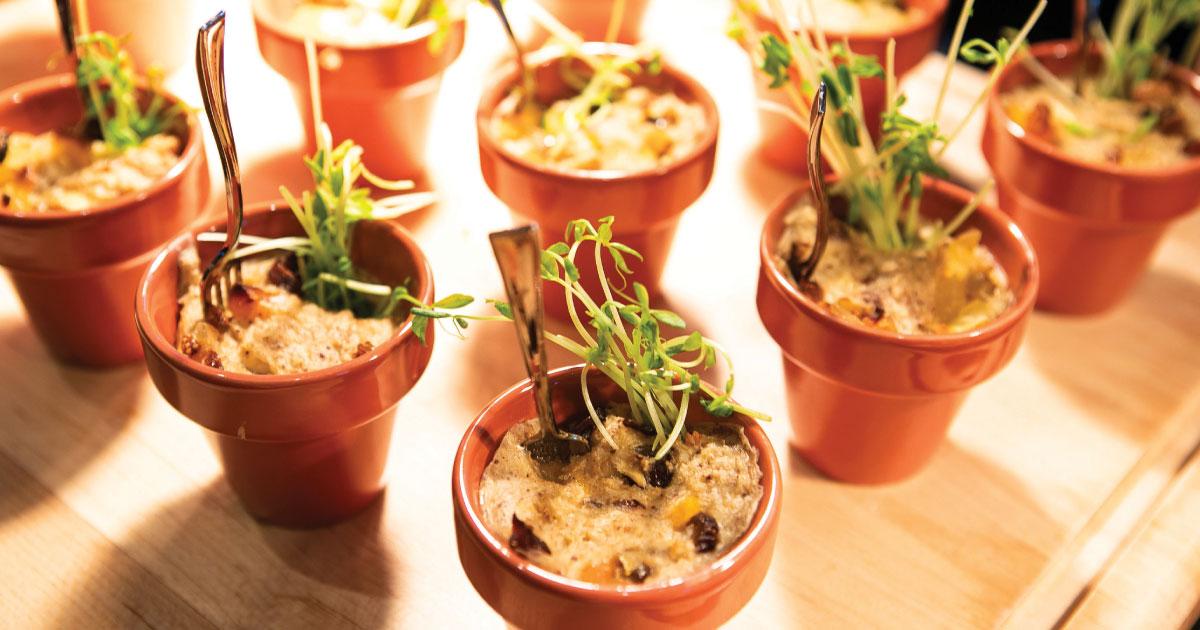 At Caesars Entertainment, we are proud to be a leader in the meeting industry. Whether a 5,000-attendee conference or an intimate, 10-person VIP executive board meeting, Caesars Entertainment knows how to roll out the red carpet and provide the best in hospitality, including the latest in food and beverage. We will also reach new heights with the opening of CAESARS FORUM in 2020—a US$375 million, 550,000-square-foot conference center in Las Vegas that will be able to accommodate more than 10,000 participants.
Looking ahead to 2019, it's important to stay curious, innovative and proactive to the ever-changing needs of the customer. Staying ahead of the curve does not always mean rolling out the latest innovative ideas in F&B. We must determine on a larger scale if it is just a fad, analyze our customer base and see which regional properties can execute the new concepts properly. Since we must plan in advance, our 2019 spring and summer banquet menus are already in use by meeting planners, while we are already starting to focus on the fall and winter menus for 2019.
When I look at the newest culinary trends, I am tracking what is happening in California, Chicago, Miami and New York. This gives me great insight into what is going on regionally across the U.S. I always ask: Will the item have longevity? Can it be produced for five, 500 or 5,000 people? Will the integrity of the dish remain consistent throughout?
Some trends that we anticipate seeing in the New Year include a continued interest in knowing where the food comes from and understanding all the ingredients in it. We are choosing less processed foods more than ever before, and it makes sense that the meeting industry would follow suit.
Specifically, house-made menu items continue to be more attractive to planners, such as house-made lavender quinoa granola or peanut butter protein bites versus the pre-packaged granola or power bars with preservatives that are bought in bulk from stores. Also, ancient grains such as oats, faro and quinoa are not just for breakfast anymore. They are celebrated in many of our break, lunch, dinner, reception and dessert menus. They are versatile and hearty in many different styles of preparation.
Remember that it's always in the details. Sometimes it is not necessarily the main entrée, but what accompanies it that makes the meal memorable. For example, house-pickled vegetables not only taste amazing, but visually embellish the entrées. Cucumber, green beans, heirloom carrots, pearl onions or peppers are also great because of the vibrancy of colors and their zing of taste. Once you pair them with a tenderloin carving station, they instantly brighten the dish.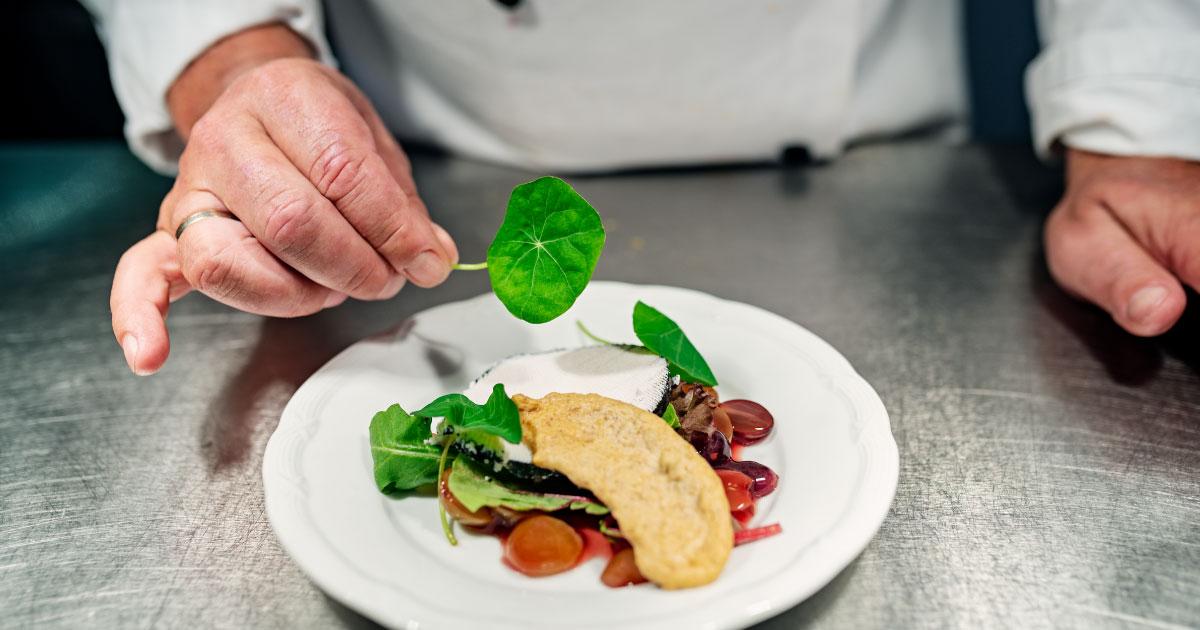 There's also handcrafted condiments including mustards, stout-infused whole grain, honey curry, beet and horseradish, which have become popular and can be used on nearly everything from high-end canapes to comfort deli spreads to light snacks during meeting breaks with fresh vegetables. Gochujang, brown sugar and habanero ketchup are also great when paired with an artisanal cheese selection on a slider bar. Hatch chili, peach or corn and bacon salsa are also popular with street tacos.
Banquet mainstays will always include the requisite menu items such as filet mignon as a main course, caprese salad as a starter or flourless cake enrobed in chocolate. However, they will need to be constantly reinvented to take the item from good to great, along with their accompaniments.
We have also been seeing an uptick in requests for gut-friendly food items that go beyond yogurt. Staying in that same vein and with a focus on hydration, we now offer kefir, kombucha tea, coconut water and flavored seltzer waters for breaks. Kombucha tea or mixed cocktails have also become popular beverages at events. It's on the same wavelength of being the least-processed food and continuing to be more conscious of what we put in our mouths, while also helping to improve the immune system.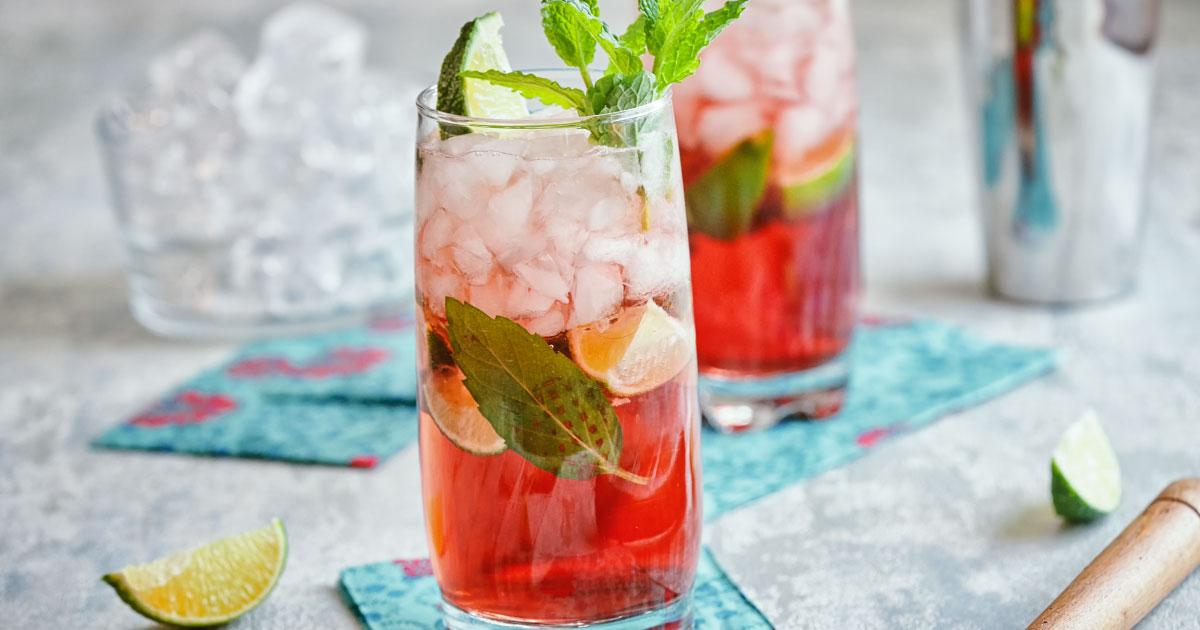 Just a few years back, we would get an occasional request for non-dairy F&B items with the rise of lactose intolerance. This will continue to challenge us as we find new ways to create menu items around alternatives with almond, cashew, sesame seed or pecan milk, along with sorbets, fruit ices or frozen desserts made with rice or soy.
We also certainly expect that menus will continue to focus on plant-based proteins, with vegetarian and gluten-free menus going mainstream, and the ability to accommodate specific dietary or allergy restricted menus. Meatless menus have gained popularity during meetings and events with chefs featuring a vegan or raw dish including sushi. The future is to create menu items that hit all boxes without necessary being billed as vegan or vegetarian.
Having a portfolio of properties across the U.S. and the globe gives us the insight to see how culinary trends can vary from region to region. We encourage meeting planners to celebrate the specific destination where their event is being held and to embrace the regional cuisine and seasonal signature items that are available during the specific time of year of their event. Our catering and conference service managers are here to guide planners in the right direction—whether choosing a refreshing watermelon, mint and feta appetizer during the hot summer months or Korean BBQ fusion mini-burgers during the colder winter season. We customize our menus all year round and look forward to an exciting 2019.