Tyra Warner, CMP, PhD, JD (MPI North Florida Chapter), chair of the department of hospitality, tourism & Culinary Arts at the College of Coastal Georgia, offers an advanced glimpse into her June 15 WEC23 session "Just in Time Planner's Contract Workshop – It's All About You."
What does the contract negotiation landscape look like now, in general, as live events come flooding back?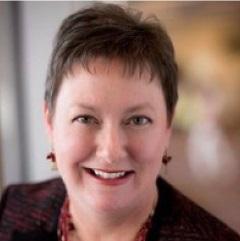 We are definitely in a seller's market, so negotiations are skewed in favor of the supplier. There's a real sense of indignation among some planners that aren't getting things in contracts "that we've always gotten!" It's a new day, for sure. There's a big disparity in the quality and style of negotiations across the industry, stemming largely from the staffing shortage. We've got people who haven't been in their jobs very long or people who are stretched trying to do the jobs of multiple people negotiating contracts and the result is that they come across as not very knowledgeable, patient or friendly. It's hard to focus on the relationship part of the business when you are in over your head.
Can you share some trends in meeting/event negotiation that you anticipate discussing during your session?
In addition to the staffing shortage mentioned above, I plan to discuss what it's like to negotiate in a seller's market in general. Planners need to reframe how they see their meetings, come in with strong history and be ready to give some things up. Both parties need to be aware that inflation is changing negotiations and contracts, especially in areas like deposits and food and beverage. Unless they were working in the field in 2008, they haven't experienced the economy having the day-to-day effects it is having right now.
What are you seeing as the most widespread hurdles that meeting planners are facing at the negotiation table?
Accepting that they aren't getting what they used to get. In a seller's market, suppliers are asking for attrition and taking away those concessions. We might see it as double-dipping, but planners need to be looking for leverage to negotiate with instead of just saying "that's not fair." Planners are also having to face that they probably aren't getting as much for their dollar as they were—you only have to go to the grocery store to know that none of us are. This means potentially changing program elements and some groups have a hard time with change. Finally, they are having to face in some places the "brain drain" where the experienced salespeople have left the property—or left the industry—and they are having to negotiate with newer salespeople who still need to cut their teeth on contract language and negotiation tactics.
What about the most widespread hurdles that meeting suppliers (hoteliers, F&B, audiovisual, etc.) are facing in negotiations?
Suppliers are faced with planners who are still operating in a 2019 [mindset], with the same RFP, the same contract clauses and the same expectations. More uncertainty in contracts is something else suppliers are having to face. With travel costs increasing, even the best planner with the strongest meeting history may face attendees who are suddenly under travel restrictions or who choose not to spend the travel money to attend when they have been loyal attendees in the past. Suppliers in this market may also be facing planner clients who are more willing to walk away than they have been in the past. Sometimes that's the only leverage that a planner has in a seller's market.
What are some key lessons you hope attendees of your WEC session will take away from it?
I hope they learn that they have to adapt with market conditions. They have to adapt negotiation styles, contract language and expectations—there is no bad guy or good guy in contract negotiations, there are just parties that are trying to get the best deal for their principal. And although it is a relationship business, sometimes it's business first and relationship second. Don't expect a relationship to be able to overcome very real market conditions like inflation.