9:00 AM
Introduction & Welcome Day 1
---
9:15 AM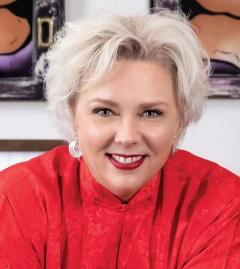 Creating a Values-Driven Work Environment that Matters to Employees
As business leaders, we're all too aware it's a bold new world; Competition for talent has never been fiercer and expectations for people leaders have grown exponentially. Learn the secret sauce for keeping employees engaged and retained by creating a values-driven culture that matters to your employees.

Valerie Grubb
Keynote speaker, trainer and executive coach Valerie Grubb helps companies grow their bottom lines by elevating employees from tactical thinkers to strategic leaders. With extensive corporate experience including founding the Oxygen channel and InterActiveCorp (parent company to Expedia, Home Shopping Network and Ticketmaster), and senior leadership roles at NBC Universal and Rolls-Royce, she can translate complex skills such as leadership, inspiring accountability and motivating others into actionable steps that resonate with new managers to senior executives.
---
10:00 AM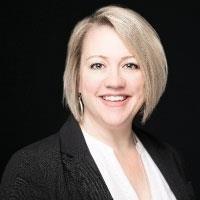 Live Fully: Putting People First
The pandemic rocked the hospitality and event industries in multiple ways. Coupled with changes in the wants and needs of a diversifying and empowered workforce, an emergent talent crisis continues to impact all aspects of business. Marriott International has a reputation for putting people first as a longstanding top priority. Learn the measures it has taken for years to prioritize the safety and wellbeing of its staff. Recognizing that people are the backbone of its rich, 94-year history, gain insights into how Marriott attracts and retains talented, passionate and loyal employees.
Gina Samci
Gina Samci is Senior Director of Global Sales, US & Canada at Marriott International. In this role, she leads a world-class global sales team responsible for driving profitable market share and revenue globally through strategic B2B relationships for Marriott International's top corporate accounts. Gina has lived and worked in both North America and Africa during her 24-year hospitality career. Gina is an active member of Meeting Professionals International and currently serves as Vice Chair of Programs for the MPI Foundation's Global Board of Trustees.
---
10:15 AM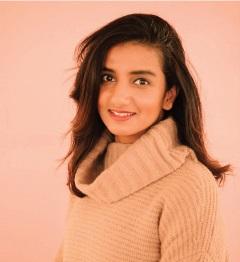 2022 Employee Experience Trends
2022 Employee Experience Trends Discover four trends in employee experience that directly impact how you hire and retain top individuals. From pandemic considerations to the future of work, learn how your organization can excel in the way it embraces employees and prepares them for the future. You will be able to apply the following lessons.
Global EX: The changing nature of employee attitudes and expectations
Pandemic: Organization response and its impact on employees
Remote & Hybrid: Remote, hybrid and onsite work arrangements
Future of Work: What employees need and expect in the future
Somya Mathur

Somya Mathur is the EX solution strategist at Qualtrics, where she helps clients understand the criticality of managing employee experience and how it can cultivate exponential growth when relevant investments are made in the areas of focused listening, intentional development and iterative learning. With a master's degree in Organisational and Social Psychology from the London School of Economics, I am a lifelong student of human behavior and how it may drive enhanced business outcomes when leveraged correctly.
---
11:00 AM
Break
---
11:30 AM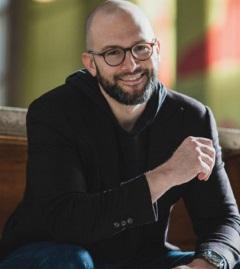 A Tip Jar Culture: How Piano Bar Secrets Can Improve Your Employee Experience
Gregory Offner is a globally recognized expert on performance; the Founder and CEO of Global Performance Institute; and an award-winning, international keynote speaker. His Performance Agreement methodology has helped organizations around the world develop the skills necessary to thrive under pressure and create cultures of high-performing, highly fulfilled people.
12:00 PM
Discussion: The Future of Work in Hospitality & Events
---
12:50 PM
Close Day 1