Sustainable meetings and events play a crucial role in addressing environmental and social concerns while promoting responsible practices within the business and hospitality sectors. These gatherings prioritize minimizing the environmental footprint, fostering social inclusivity and driving positive change. For some years now, there has been a clear trend towards more sustainable meetings and events.
Especially since digitization is advancing further around its many possibilities and companies have been putting the topic of sustainability more on their agendas.
Why are sustainable meetings and events crucial in the first place?
The importance of sustainable meetings and events lies in their potential to drive systemic change. By re-considering the way how we meet, we can generate a significant environmental impact. Moreover, sustainable events prioritize social responsibility. They aim to create inclusive and diverse environments that engage participants from all backgrounds and abilities. By embracing accessibility measures and supporting local communities, these events contribute in a positive way to social equity and foster a sense of community engagement.
However, holistically incorporating sustainable practices into Strategic Meeting Management Programs often requires initial investments. Event organizers must find innovative solutions and demonstrate the long-term benefits of sustainability to gain buy-in from stakeholders.
How to strategically implement sustainability into Strategic Meeting Management (SMM) programs?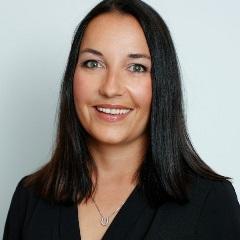 The industry has to respond to the growing demand for sustainability and digital technology by prioritizing individual consultation and a strategic approach. As sustainability is unique to each event and cannot be approached as a general one-size-fits-all concept. Sustainability strategies should be customized for each client. This should include company-wide goals which should be defined, tracked and reported within the scope of SMM programs.
It is important to engage with clients in depth to deliver meaningful results, because versatility is also paramount when it comes to sustainability. Sustainability is as individual for each client as each event itself and cannot be transferred one-to-one as a general concept. Furthermore, we are firmly convinced that it needs many wheels (suppliers) that interlock with each other in order to achieve the big picture. This is why strategic partnerships across stakeholders is extremely important in order to identify areas of improvements throughout the event lifecycle. TROOP for example is a meeting platform that we partner with, that allows us to provide clients with accurate data to decide where the best place for the next F2F meeting is by analyzing costs, risks and CO2 emissions.
In addition to versatile consulting, it is important to take innovative and digital meeting formats into consideration. While long-distance flights for short meetings used to be the method of choice, we now have digital solutions that help planners to host more innovative, inclusive and engaging meetings.
How to properly consult customers on sustainability?
Event organizers need to establish clear metrics and collect data to assess the effectiveness of their sustainable practices. We support customers especially in the redefinition of clear structures and processes. This includes the creation of a clear sustainability reporting systems to increase transparency, track emissions and expenditures, ensure due diligence, as well as to standardize sustainable concepts and to comply with corporate and industry regulations.
Apart from the big SMM programs it is of course also important to break down clear action items for individual events when it comes to planning, implementation and realization of concepts in order to achieve measurable results individual success.
Overall there is a lot of change happening in the event industry right now. More and more companies are motivated to use consulting and to implement sustainable event concepts, which is definitely a huge step into the right direction.
The importance does not only lie within adopting eco-friendly practices, but also in fostering collaboration, in order for sustainable meetings and events to thrive as a powerful catalyst for change.